Posted on
Fri, Apr 5, 2013 : 11 a.m.
Healthy Workplace Awards: Promoting wellness offers a return on investment
By Washtenaw County Public Health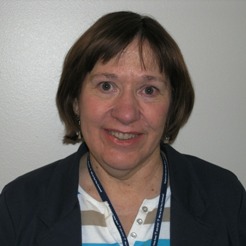 The first week of April was
National Public Health Week
. Being relatively new to the
Washtenaw County Public Health Department
, I thought this would be a great opportunity to learn more, so I was happy to help coordinate our
Healthy Workplace Awards
.
Public Health had given these awards out to local businesses in years past, but over time this practice ended. Our medical director, Dr. Alice Penrose, thought it was a good time to reestablish them. Her belief is, "If you can build exercise and healthy eating into your daily routine, you are more likely to stick to whatever program you start." We agreed that honoring local businesses that are making critical investments in their employees' health was a fitting way to celebrate Public Health Week in Washtenaw County.
The awards recognize small and large businesses that are promoting healthy behaviors in the workplace, such as physical activity or healthy eating, through wellness programs or other strategies. Since employees spend a huge part of their day at work, it's easier to follow through on healthy habits and weight loss efforts if these can be practiced throughout the workday with the help of wellness programs. Employers also benefit when their employees are healthy, as this can lead to lower health care costs.
As a registered dietitian in my previous position, I often noted that many of my patients were skipping meals and having a really hard time eating healthy food. Their work and family commitments left them either not eating much at all, or grabbing unhealthy meals on an irregular schedule.
Eating healthier meals on a more regular basis contributes to your overall health, especially if you are trying to manage a chronic disease like diabetes. That's why I am so interested in the Healthy Workplace Awards - because it gives us the chance to publicize what companies are doing to help employees in their quest for health, allowing others to learn from their best practices.
The winners are…
Public Health selected five local businesses for their investment in employee health to receive the 2013 Healthy Workplace Award:
Bank of Ann Arbor
City of Ann Arbor
Growing Hope
Kaiser Optical Systems Inc.
Whole Foods Market
These organizations are all offering creative ways to encourage their employees to make healthier choices — from offering incentives, providing resources, supporting group efforts and simply just making it fun!
Tips for Success

Get support from the top. James Miller, Director of Human Resources at the Bank of Ann Arbor advises, "Make certain that your program is supported and led by senior leadership."
Find and use "Wellness Champions" in your organization. Linda Reiher, Senior Systems Engineer and Wellness Champion at Kaiser Optical Systems says, "Our site has two employees who serve as Wellness Champions to help facilitate and deploy the corporate wellness initiatives."
Ask for employee feedback. Casey VanNest of Growing Hope advocates for surveying staff. "Staff were able to give their recommendations . . . to help them achieve their wellness goals such as classes or on-site health screenings and workshops. They also gave their opinions on topics they would be interested in learning more about." She concludes, "Listen to your staff. You may be surprised at what they have to say."
Return on Investment
National Public Health Week is observed annually during the first week of April. This year's theme was Public Health's return on investment, or ROI: "Public Health is ROI - Save Lives, Save Money." Workplaces that invest in employee health improve productivity; reduce the risk of chronic illness; and ultimately,
save money
.
"Our efforts to promote wellness in the workplace are having positive benefits to our cost structure," notes Miller. "Even with the exponentially rising cost of healthcare, our year-over-year health care costs per employee have remained flat."
Healthcare costs will undoubtedly continue to rise, and unhealthy behaviors and resulting illnesses are contributing to these costs. In Washtenaw County, the percentage of adults who are overweight or obese has increased significantly over time. Worksite wellness programs offer a promising approach to curbing this trend by integrating regular physical activity or other healthful behaviors into the workday.

Images of the award winners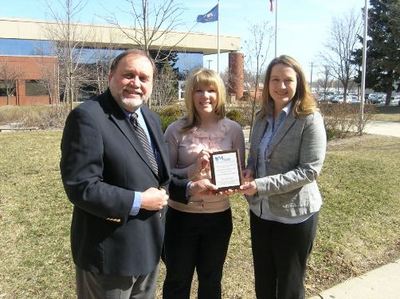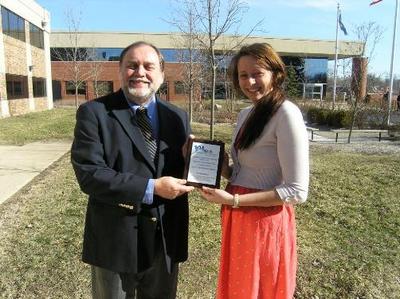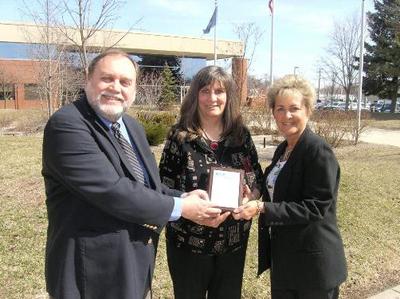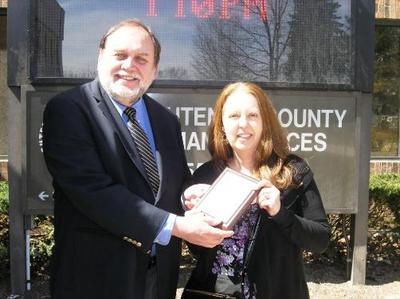 Washtenaw County Public Health promotes health and works to prevent disease and injury in our community. Visit us online at http://publichealth.ewashtenaw.org.
Kathy Fellabaum is a Registered Dietitian and Health Educator with Washtenaw County Public Health. She can be reached at 734-544-2969 or fellabaumk@ewashtenaw.org.