Posted on
Tue, Dec 4, 2012 : 8:01 p.m.
Holiday gifts for your fitness-minded friends
By Melissa Gerharter MS, RD
Looking for gift ideas for your friends who love fitness? Look no further. Below are some ideas of what to buy that are sure to please your workout buddies.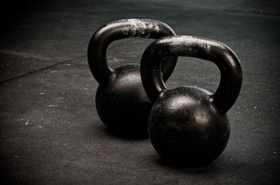 Gift certificates
or vouchers for fitness classes offer your friends a chance to try out new workouts! It also allows them the flexibility to attend the classes when it works for their schedule. Purchase yourself one at the same time, and you two can attend together!
Fitness magazine subscriptions are also great gifts! A magazine subscription is a gift that continues to give month after month of fitness workouts and healthy recipes. With hundreds of fitness magazines there are plenty of options to fit your friend perfectly.
Does your friend love to lift weights or do exercises with kettle bells? Pick up a set of weights or kettlebells for their home. This will give them the option of fitting in a workout from the comfort of their home.
If you wanted to go for a budget-friendly gift consider making a workout CD for you friend with upbeat songs to keep them going through a tough workout. Even create CDs with specific workouts in mind; short runs, long runs or weight lifting workouts.
Melissa Gerharter MS, RD, CSSD is co-owner of Joust Strength and Fitness of Ann Arbor. She is also a part time lecturer at Eastern Michigan University. She can be reached at melissa@joustfitness.com.