EVERYTHING ELDERLY
HEALTH:

Home infusion therapy helps avoid visits to the hospital

Posted on Mon, Oct 22, 2012 : 8:23 a.m.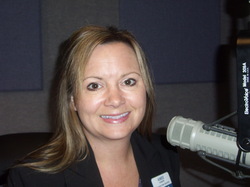 Those receiving infusion therapy (or I.V. care) may be able to receive that treatment in their own home. Aimee Powers, a pharmacy sales specialist, provided all the details of home infusion care on the radio show this past weekend. Aimee is with Heartland Home Health Care, Hospice and Home Infusion and works across southeast Michigan.
Heartland Home Infusion is working to keep people in their homes and out of the hospital. This care service includes I.V. medications, tube feeding, and total parenteral nutrition. The cost of infusion is covered through most managed care insurance plans.
The SAFE (Specialized Assessment for Fragile and Elderly patients) program was introduced by Heartland to better assist their senior clients. Their staff completes a special assessment to determine the patient's specific needs. The goal is to better ensure the patient's success with their infusion therapy. The pharmacists taking care of this program are geriatric certified and specialize in the dosing for older patients.
Heartland has had terrific success with the SAFE program, increasing the in home success rate for their seniors from 65 percent to 93 percent — to basically the same success rate as for their younger clients.
We also heard about myths associated with in home infusion care. Many people think you have to be considered homebound, which is not correct. You can be active and continue all your normal outside activities. The risk of infection is not higher than for those receiving traditional hospital infusion. The care is not difficult to handle, and the in-home training and education is effective and easy to follow.
To hear our 13-minute conversation, click the audio link:
To contact Aimee or Heartland Home Infusion, call 877-329-1001 or visit their website hcr-manorcare.com.
Photos by Sheila Doeden
Senior advocate Angil Tarach-Ritchey joined our discussion next. Angil is a tireless proponent of taking better care of the elderly population. To that end, she has authored a very helpful book, "Behind the Old Face, Aging in America and the Coming Elder Boom."
Angil has been working with seniors since she was 17, working as a nurse's aide in a nursing home. She became a registered nurse and has worked in several different capacities including owning a home care company for 10 years.
Angil is all about educating seniors and grown children with elderly parents. As she stated, "Stress is less when you're more informed." She has written articles for all sorts of organizations including AnnArbor.com. She wrote Behind the Old Face to help improve care for seniors.
Behind the Old Face has been a work in progress for Angil for eight years and will be published on Nov. 12. The book includes stories about elderly folks, many of them from the Ann Arbor area. There is a photograph of each individual and an accompanying story about what's behind each "old face."
Angil talked about how many of those featured in the book were very touched to be asked for their story. As Angil said, "We don't value seniors, them and their lives, and this was an opportunity when someone was interested in them."
The publication speaks to the coming crisis in elder care "with the Elder Boom." There are 70 million baby boomers and 10,000 are now turning 65 every day, and that will continue for 17 years.
Angil stressed how we are just not ready to handle this change. Her vision for how seniors can live and be cared for better focuses on intergenerational cooperative living - volunteer communities where caregivers live with their own families in comfortable good housing.
To listen to this 13-minute talk, click the audio link:
To get in touch with Angil, call 734-355-2196 or visit the website elderboom.org (where you may also order the book).