Posted on
Mon, Jun 4, 2012 : 5:57 a.m.
We Honor Veterans program embraced by local hospice organization
By Alan Caldwell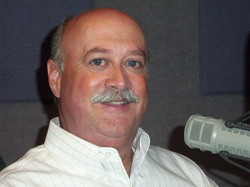 The quality of the nonprofits in this community never ceases to amaze me. We were privileged to have two of these organizations on the radio program this past weekend.
Hospice of Michigan is the largest provider of hospice services in the state of Michigan, with an office in Ann Arbor on South State Street (across from Busch's). Dr. Michael Paletta is the organization's vice-president of Medical Affairs and Chief Medical Officer. Kimberly Fix is the marketing representative for the Ann Arbor community.
Our talk with Dr. Paletta and Kim focused on We Honor Veterans, a program fully adopted by Hospice of Michigan. This initiative was developed by the National Hospice and Palliative Care Organization and the Department of Veterans Affairs. Dr. Paletta is a vet himself, recently retired after 30 years of service. This background really helps him understand military culture and military families.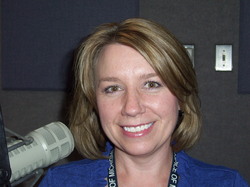 Hospice of Michigan utilizes the We Honor Veterans curriculum to train their staff to provide care for veterans and to appreciate their special needs. An estimated 1,000 World War II era veterans pass away each day. As young adults, these veterans likely experienced trauma and very difficult situations that may cause additional stress in the last stages of their lives. Memories that were buried for decades may surface at end of life.
A gratifying aspect of We Honor Veterans is the pinning ceremonies. Hospice of Michigan holds these events at senior communities. Residents with military service are honored with a special program. This may include readings and inspirational prayers, and always cake and ice cream.
There was recently a pinning ceremony at the Sunrise senior community on Plymouth Road. Sixteen veterans shared stories and each received a personalized certificate and an American flag lapel pin. There were tears and laughter, much excitement and joy, and everyone even sang together.
To hear our 13-minute discussion, click the audio link:
To get in touch with Hospice of Michigan, call 888-247-5701 or visit the website hom.org.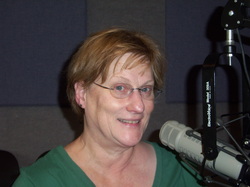 Photos by Sheila Doeden
Barbara MacKenzie is the volunteer coordinator for Neighborhood Senior Services and joined us to talk about her role with this organization, part of Catholic Social Services. Neighborhood Senior Services was started in 1975 by Mary Baker, who noticed that she and her neighbors had a common need for help at home. Thirty-seven years later, the need has only grown.
Barbara has volunteers from all walks of life — active seniors, groups from churches and the YMCA and different civic organizations, as well as lots of teens in the summer time. The volunteers really appreciate the conversations with seniors, who have wonderful life experiences to share.
We enjoyed hearing about Fall Chore Day, where each year 700 volunteers rake leaves for those that aren't able to and fill more than 2,500 leaf bags.
Seniors requesting help receive an assessment by a Neighborhood Senior Services resource advocate. Lots of folks need help with home maintenance and repairs. Others need transportation to medical appointments.
The Random Acts of Kindness initiative provides for specific requests. Seniors may need help with errands, picking up prescriptions, getting groceries or weeding the garden. Volunteers may have an available one hour that Barbara can put to good use greatly benefiting a senior with one random act of kindness.
The cost for services is generally dependent on a senior's income, but Barbara emphasized that no one is ever refused services.
New volunteers attend an orientation session (next available on June 7 and June 21), and then have individual interviews to better determine where they can best help.
To listen to this 13-minute talk, click the audio link:
To get in touch with Barbara or Neighborhood Senior Services, you may call 734-712-7775 or visit the website nssweb.org.
Alan Caldwell and Sheila Doeden co-host Everything Elderly every Saturday morning at 8:30 on 1290 WLBY. In their day jobs, Alan and Sheila co-own and co-manage Senior Helpers, providing in-home care services, primarily to the elderly. Both can be contacted at homecareexcellence@seniorhelpers.com, or at 734-927-3111.