Posted on
Wed, Nov 9, 2011 : 9 a.m.
The Maternal Infant Health Program - helping to improve the health and well being of pregnant women and infants
By Washtenaw County Public Health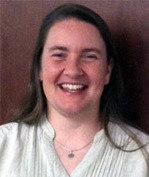 I took a position as a social worker on the Washtenaw County Public Health's Maternal Infant Health Program (MIHP) team in August 2009 after 12 years working in the child welfare system, mostly with older children who continued to suffer greatly from years of abuse and neglect, prenatal drug and alcohol exposure and the effects of a largely indifferent system and society. I took the position with MIHP because I wanted to be a part of a mother and child's life from the beginning; to play a part in preventing the poor outcomes that I saw every day with the struggling children in the child welfare system.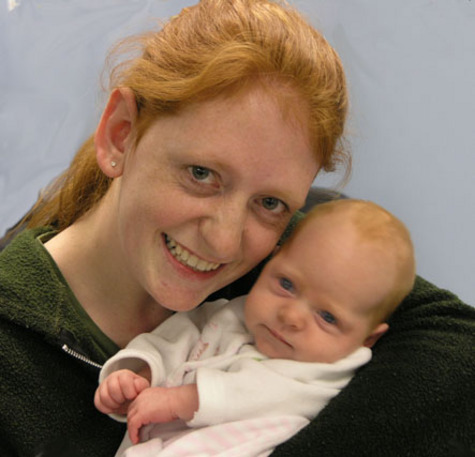 Immediately, I was impressed with the dedication and passion for this "in the trenches" work being done every day on behalf of moms and babies by the team members. Many of my coworkers had been slogging through the snow, heat and rain to the most economically depressed neighborhoods, shelters and housing projects visiting some of the most at-risk families in our county day in and day out for five, ten and even fifteen years. This was physically and emotionally exhausting work, while at the same time gratifying, exhilarating and enlightening.
In my short time with MIHP, I was honored to be a part of making a difference for many mothers and babies. I consider it a privilege to have been entrusted by my clients to come into their homes and to share in such a momentous, thrilling and stressful time in their lives and celebrate the birth of a new life. I have been forever changed by the families and colleagues I have met through MIHP. I have learned a tremendous amount about the resiliency of people and have had many of my own stereotypes shattered. I have seen firsthand what a difference a small group of dedicated and passionate staff can have on our community. I understand, now more than ever, the urgent need for more preventative and early intervention programs. I can't help but marvel at the impact that our program has made for literally thousands of kids and families, creating a ripple effect for generations to come. Take for example these scenarios, all of which I had the honor of witnessing during my time with the Maternal Infant Health Program.
* A mother who committed to entering drug treatment during pregnancy after being encouraged and assisted by the team, giving her child a chance to thrive and develop without deficits.
* A teen mother taking a parenting class, learning the importance of reading to her son, then utilizing books donated by community organizations through her contact with MIHP.
* A recent immigrant with no family support, socially isolated and in dire financial need utilizing MIHP referrals to get health insurance, enabling her to get prenatal care. This same mother then receiving the kind and calming support of a volunteer doula so that she did not have to labor alone. Finally, seeing her follow through with a referral to a new mother support group to begin to make community connections and feel less isolated.
* A depressed and exhausted mother with a colicky baby learning to swaddle and soothe her baby using techniques demonstrated by a MIHP team member, and finally getting a full night of sleep.
* A family eating only fast food beginning to utilize WIC, food assistance and community gardening programs after being referred by MIHP, and discovering they enjoy eating fruits and vegetables!
* A husband and wife, quitting smoking together during her pregnancy after considering the health benefits to be gained for themselves, risks to their unborn baby and the other four children in the home. With smoking cessation supports referred to them by the MIHP team, this family saved enough money from cutting out cigarettes from their budget to go on their first family vacation in the car that they paid to have fixed.
* A family with no furniture previously sleeping on a pile of blankets with their infant now following Safe Sleep recommendations utilizing a portable crib provided by the MIHP program.
* A mentally ill single mother seeking mental health treatment, taking steps towards completing her GED, finding a new job all while remaining committed to exclusively breastfeeding her daughter.
I know that sometimes the impact of the work we do is not recognized by others and sometimes we feel that our efforts are futile. I left many challenging home visits with the feeling that I was not making a difference, that no change or improvement was being made in a family's situation. When later these clients asked for my advice, entrusted me to hold their babies, felt comfortable enough to disclose their personal struggles to me and continued to open their doors to me, month after month, I knew that I was making at least a small difference. One mother summed up why the Maternal Infant Health Program is able to impact so many lives when she told me, "even when it seemed like you couldn't do anything more to help me, or you couldn't fix my problem, it just helped knowing that someone besides me cared about it…and cared about me and my son."
Resources:
Michigan Department of Community Health
Washtenaw County Public Health's Maternal Infant Health Program
How do I sign up? Call (734) 544-2984 or (734) 544-6700 or ask your doctor for a referral.
Katie Page is a social worker for the MIHP program.