EVERYTHING ELDERLY
HEALTH:

Hypertension is very important to control and it's easy to do

Posted on Mon, Apr 23, 2012 : 5:57 a.m.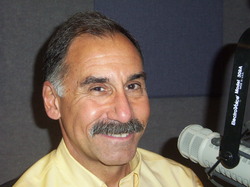 Hypertension, or high blood pressure, is a very significant health issue, but one that can be controlled easily and inexpensively. We heard that message from Dr. Steven Yarows on the show this past weekend. Dr. Yarows is a specialist in hypertension with the IHA Chelsea Family and Internal Medicine office.
Dr. Yarows explained that when your average blood pressure is too high, your body gets worn down. Uncontrolled hypertension is the most common cause of strokes and can also cause heart attacks and kidney disease. High blood pressure is generally caused by genetics.
We talked about the two numbers that indicate your blood pressure. The first number is the systolic number (when blood is being pumped away from the heart). The second is the diastolic or rest phase. Dr. Yarows indicated that at home your blood pressure should be less than 130/85, while at the office (where you are likely not as relaxed), blood pressure should be less than 140/90. For those over 50 years old, the top number is the most important.
The good news is that hypertension is easily and inexpensively controlled. There are more than 120 drugs used to control high blood pressure.
Dr. Yarows strongly recommends a home blood pressure machine to self-monitor how you are doing. He likes the fully electronic machines which are very accurate, durable and reasonably priced at $50 to $70. It's important to have the right cuff for your arm size to get an accurate reading.
Dr. Yarows encourages recording and tracking your blood pressure, and has a simple spreadsheet to help with that task — click HOME BP GRAPH.xls to download. Place dot points on the graph to visually see how you are doing.
To hear our 14-minute conversation, click the audio link:
To get in touch with Dr. Yarows or the IHA office in Chelsea, call 734-475-8677 or visit the website ihacares.com.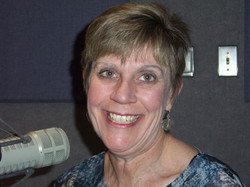 Photos by Sheila Doeden
Kendra Kerr joined our conversation next. Kendra is the area representative for Gray Hair Management. This is a networking group and a coaching service, primarily helping experienced business professionals in a career transition and looking for a new position. These people want to make networking connections and may also need assistance with interviewing skills and resumes.
Kendra started her Entrepreneur's Source business five years ago and got involved with Gray Hair Management as an effective way to make people aware of business ownership opportunities.
The Gray Hair Management group meets the second Wednesday of each month, from 7:30 to 9:30 a.m., at the Sandler Training office at 501 Avis Drive in Ann Arbor.
Besides the opportunities to meet and network with other local business people, the monthly meetings also feature speakers on useful topics such as how to use LinkedIn, and how to volunteer for nonprofit boards.
The real benefits come outside the meetings, when participants connect and have meaningful discussions to better understand each other's experiences and career objectives. Kendra stated that 85 percent of all job offers come from networking, not from want ads. She emphasized the need to get out and meet people and tell everyone you know you are looking for a job.
We talked about Kendra's Entrepreneur's Source. She helps people research and purchase franchise businesses. Many people are tired of the corporate world and want to do their own thing, and franchises provide that opportunity. She has many local success stories including Sharon Ragland-Keys, who started College Nannies and Tutors a couple years ago and has been very successful.
To listen to this 13-minute discussion, click the audio link:
To get in touch with Kendra, Gray Hair Management, or sign up for the next meeting, please call 734-369-6145 or visit the website grayhairmanagement.com.