Posted on
Wed, Oct 10, 2012 : 9:06 a.m.
Get the facts on immunization for Washtenaw County school children
By Washtenaw County Public Health

The current requirements for
vaccination
of elementary school children include Diphtheria/Tetanus/Pertussis, Polio, Measles/Mumps/Rubella, Hepatitis B and Chickenpox. Older children also need a Meningococcal vaccine. These are tracked through statewide registration in MICR (Michigan Care Improvement Registry.) Yearly influenza vaccination is also recommended, but not required.
Children who do not have insurance coverage for vaccines may receive them through the VFC (Vaccines for Children) federal program, distributed at the local level by the health department.
School districts receive certain state funds only if at least 95 percent of their children show either proof of vaccination or a signed waiver for medical, religious or philosophical reasons. In Washtenaw County last year, about 9 percent of the children presented waivers instead of getting vaccinated. So in order to reach 95 percent compliance for the state, the school district only needed to get 86 percent of their children vaccinated. This still takes marked time and effort by local public health, as well as the school administrators.
In the 2011/2012 school year, 13,300 schoolchildren's immunization records were assessed. Only four schools in the county have "exclusion dates," days by which children will be sent home if they do not have the proof of vaccination, or a waiver.
Preschools and private schools do not have the same financial incentive to vaccinate their children, and have a significantly lower compliance rate. Immunization rates are tracked for kindergarten, sixth graders and all students who are new to a district. Currently, 90 percent of kindergarteners, 83 percent of sixth graders and 88 percent of new students to the school district are fully protected against vaccine-preventable diseases.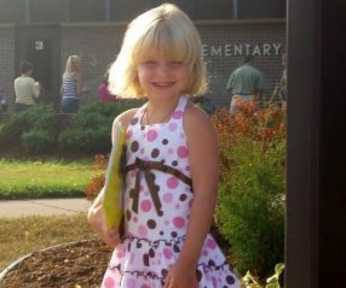 Vaccines are not 100 percent effective. There is still a small risk of infection after vaccination, but usually the illness will be much less severe if the child has been vaccinated.
Prior to varicella vaccination in 1995, about 150 children died of chicken pox each year in the US. Now it is less than 15. Pertussis infections (whooping cough) have been increasing since the vaccine was changed from the full antigen to an acellular vaccine, which has fewer side effects, but appears also to be less immunogenic. Below are listed the efficacies of the required childhood vaccines:
Measles (two doses) 95 percent
Mumps (two doses) 90 percent
Rubella (two doses) 90 percent
Polio (four doses) 83 percent
Diphtheria (five doses) 95 percent
Tetanus (five doses) 95 percent
Pertussis (five doses) 80 percent
Hepatitis B (three doses) 95 percent
Varicella (two doses) 85 percent
Meningococcal (one dose) 85 percent
Eighty percent efficacy means an unvaccinated child is five times more likely than a vaccinated child to get the infection if exposed to the disease. Ninety-five percent efficacy of a vaccine corresponds to a 20-fold decrease in disease likelihood after exposure.
The greater the vaccination rate of a population, the lower the overall likelihood of exposure as well. This is what is called "herd immunity" and it is very important in the protection of immune deficient individuals who cannot receive live vaccines. When a large percentage of "the herd" are immune to a disease, then the risk of the exposure to the disease goes way down for one particular individual.
Unfortunately, that person (or his parents) may then feel his risk from the side effects of the vaccine outweigh the risk of catching the disease. As more and more people decide against vaccination, the immunity of the group goes down, making the risk of the disease rise again for the whole group.
In 2011, in Washtenaw County, among children 19 or younger, there were two cases of mumps, 18 cases of whooping cough, and 27 cases of chicken pox. None of the other core vaccine-preventable illnesses were seen in our children.
Our family immunizations program provides routine childhood and adolescent vaccines as recommended by the Advisory Committee on Immunization Practices, and as required by Michigan schools. Tuberculosis (TB) skin testing and limited adult immunizations are also available. Please call our clinic at 734-544-2966 to set up an appointment.