Posted on
Wed, Feb 23, 2011 : 8:49 a.m.
Inside Washtenaw County Public Health: With your help, the Medical Rerserve Corps can be ready to serve in an emergency
By Washtenaw County Public Health

When there is an emergency, we typically we think of our local police, firefighters, paramedics and even the American Red Cross. What if it's a public health emergency? Your local
Public Health Department
will respond, and we will have the support of local Emergency Management and others. But what if we need more help?
The Washtenaw County Medical Reserve Corps
(WC MRC) fills this gap.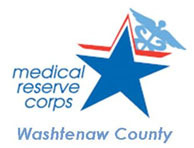 The WC MRC is a group of medical and non-medical volunteers who are screened, trained and ready to help when an emergency occurs. Washtenaw County does not have a large enough public health work force to manage a major health emergency or disaster — even though comprehensive response plans are in place.
The WC MRC ensures that we have medical and non-medical volunteers able to support us during an emergency. There are currently 49 local members. With their help, Washtenaw County will be ready.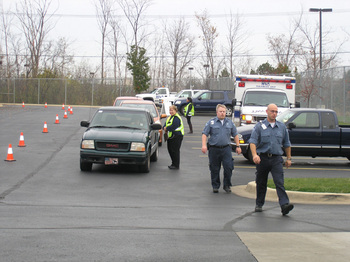 Members participate in emergency response training and assist with non-emergency public health events to prepare them to respond. Last year 13 members volunteered at the drive-thru flu clinic offered by Washtenaw County Public Health (WCPH) and Huron Valley Ambulance (HVA). Members helped with everything from giving directions, to prepping the vaccination area, screening individuals and checking paperwork. This allowed the members to see a large, public vaccination clinic and experience the type of jobs that may be needed during an emergency.
Members have also received training in first aid/CPR, psychological first aid, and the Incident Command System. The next training opportunity for WC MRC members will be on Saturday, Feb. 26 at the Washtenaw County Public Health Department, 555 Towner, Ypsilanti MI, 481977. Public Health staff will discuss our All-Hazards Response Plan, provide information about the Strategic National Stockpile and lead a tabletop exercise.
The WC MRC unit received its official registration on July 11, 2009 from the Office of the Civilian Volunteer Medical Reserve Corps and is housed within the Emergency Preparedness Division of Washtenaw County Public Health. For more info on volunteering in an emergency or about the WC MRC visit http://publichealth.ewashtenaw.org/wcmrc or contact Amanda Naugle at 734-544-2973
Cindra James is the Emergency Preparedness Administrator for Washtenaw County Public Health Department, and she wants you to become a MRC Volunteer. She can be reached at 734-544-2979.