EVERYTHING ELDERLY
HEALTH:

Lenawee County is ready to walk for a great cause

Posted on Mon, Sep 10, 2012 : 5:57 a.m.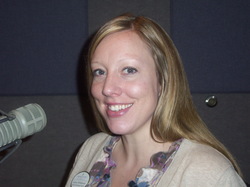 The Walk to End Alzheimer's season is underway, with several great opportunities to participate in these very worthwhile, fun and meaningful events. While the Ann Arbor walk is not until Oct. 14, the nearby Lenawee County Walk to End Alzheimer's is this coming Sunday, Sept. 16. We were privileged to have two members of that walk's organizing committee on the show this past weekend to share all the details.
Besides their walk responsibilities, Jessica Whitehouse is the sales and marketing manager with Grand Court Adrian, and Jana Van Buren is the Client Care Manager for Senior Helpers in Lenawee County. They shared that the walk will be held in Trestle Park in Adrian, with registration and check-in starting at noon and the walk at 2 p.m.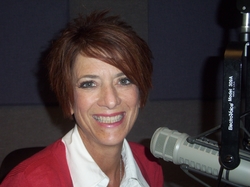 Both Jessica and Jana have personal family history with Alzheimer's disease as well as seeing its effects in their daily work. Working on the walk allows them to contribute to finding a cure and providing local support to those families struggling with this disease.
The Lenawee County walk will feature a 2.4-mile walk with an alternative short route. There will be music, ice cream available from Culver's, a memorial flower toss into the river and several wonderful speakers.
As Jana stated, the first Lenawee County Walk to End Alzheimer's last year had more than 300 participants and raised almost $24,000. This year the goal is 500 walkers and to raise $33,000.
There has already been considerable local fundraising, including a Pie Challenge at Grand Court Adrian and a Purplicious Day at the Adrian Senior Center.
It's easy to register for the walk — go to alz.org/walk, click on Michigan, select the Lenawee County walk, and complete the simple form.
To hear our 13-minute conversation, click the audio link:
To get in touch with Jana, call 517-375-4558, or for more information, visit the website alz.org.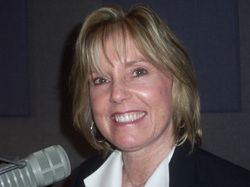 Photos by Sheila Doeden
We were most pleased to next welcome Beth Hagen to the show. Beth is a district leader with Genworth Financial and does a terrific job making long term care insurance easy to understand.
Genworth is the largest provider of long term care insurance (and is also a Platinum National Team Member for the Walk to End Alzheimer's). Beth works with her husband Ron Hagen, who has been in the industry for 30 years.
Beth said, "Two out of three of us will need some type of care in our lives." Most people are in denial about this and prefer not to think about it.
The discussion focused on the four ways care can be provided. Many families do it themselves with daughters and sons helping their elderly parent. Others use their own financial resources to provide care. Some people rely on the government to provide care through Medicaid. Others transfer this long term care risk to an insurance company.
Beth talked about families that provide care themselves and how hard a job that is; she said it doesn't bring families together, but rather it tends to split them apart. Medicaid can be an option, but you must first spend down almost all your assets, which can leave your spouse in a tough situation. Using your financial resources may be a viable alternative, but most people do not appreciate the potential expense. We certainly agree with Beth that "long term care can require hundreds and hundreds of thousands of dollars."
We learned the cost for long term care insurance depends on four factors: the deductible, inflation protection, the coverage amount per month and the length of coverage. Beth emphasizes the premium must be affordable, it must fit comfortably into your budget.
To listen to this 13-minute talk, click the audio link:
To get in touch with Beth, call their regional office at 810-354-5824, or visit the website genworth.com.