Posted on
Mon, Jan 2, 2012 : 5:57 a.m.
Elder law attorney authors new book on family inheritance disputes
By Alan Caldwell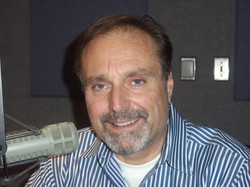 This past holiday weekend, we aired a special encore program, repeating talks with two favorite guests. We were pleased to replay a talk with Mark Accettura, an elder law attorney with Accettura and Hurwitz. Mark has recently published a new book, "Blood & Money: Why Families Fight Over Inheritance and What To Do About It".
The audience for this book is anyone with significant conflict in their family, and a desire to minimize the strife and preserve their family. The idea is to provide a tool for families experiencing inheritance issues, and to discuss the potential remedies.
"Blood & Money" speaks to why we act the way we do. Greed is the symptom; it's not the reason. The cause is fear, the fear of being excluded from the group (your family). It's the fear of being left out and being unimportant.
Family members may have long-held views of being cheated. Some may feel they didn't get their fair share of attention since childhood. They believe the inheritance is their last chance to right these wrongs.
Elder abuse can be looked at as an inheritance dispute while the parent is still alive. Parents may be effectively kidnapped, moved and isolated in order take control of the financial assets. Those most prone to inflict elder abuse are those with mental health, drug or alcohol problems — these are clear red flags.
To have a better result, Mark says it all starts with the parents. Early on, they need to put together their important documents. The wills and power of attorneys should be in place well before end of life.
The book "Blood & Money" is available at Amazon.com, and soon locally at Barnes and Noble.
To listen to this 14-minute talk, click the audio link:
To contact Mark Accettura, call 248-848-9409, or visit the website elderlawmi.com.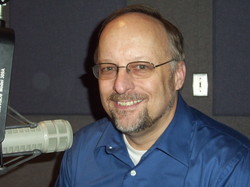 Photos by Sheila Doeden
With our second encore guest we learned all about the local magazine,
The Best of Aging
. Our guest was
Jeff Collison
, the publisher of this monthly magazine. The target readership is those over 50 living in three local counties (Washtenaw, Oakland and Wayne).
Jeff has been in the publishing business for over 30 years. He has been interested in seniors since his teenage years, when he learned about genealogy, and began talking to older people. His passion for the elderly is obvious, and is serving him well as he builds this publishing venture.
The magazine provides in-depth coverage of senior-related topics. Coverage has included the Area Agency on Aging, hospice care, and credit card scams. He has also featured the Alzheimer's Association, a subject close to Jeff, as his wife's mother has this disease. Jeff has the privilege of working with many talented writers who take the necessary time to create in-depth meaningful content.
The magazine circulation is already 20,000, with 10,000 copies mailed out each month. The magazine is printed on high-quality glossy paper, and the print font is a bit larger than standard to appeal to older readers. Jeff has received good response from advertisers and that side of the business continues to grow each month. To listen to the 12-minute discussion with Jeff, click the audio link:
To get in touch with Jeff or to learn more about The Best of Aging Magazine, you may call 734-985-0363 ,or visit the website TheBestOfAging.com.
Alan Caldwell and Sheila Doeden co-host Everything Elderly every Saturday morning at 8:30 on 1290 WLBY. In their day jobs, Alan and Sheila co-own and co-manage Senior Helpers, providing in-home care services, primarily to the elderly. Both can be contacted at homecareexcellence@seniorhelpers.com, or at 734-927-3111.