Posted on
Sun, Dec 18, 2011 : 6 a.m.
Meditate on what you want for Christmas for deeper satisfaction
By Susan Scott Morales, MSW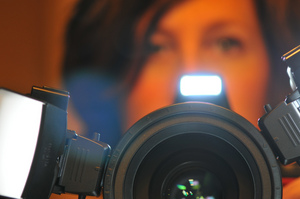 Photo by Flickr user Lisa Padilla
I suppose some readers may think "meditate on what you want for
Christmas
" is an oxymoron. After all, we usually associate
meditation
with peace and health, not with the material wants of the holidays.
But I propose that meditating on what we want can give us insights into ourselves and also help us achieve greater satisfaction in the gifts we receive.
Take the example of the desire for a camera. Why does someone want a camera? To record memories, to make art? What is the impulse behind those desires? To feel connected? Whether you meditate on getting the camera, making art or feeling connected, you are enhancing the possibility of receiving what you want.
We so often dismiss our desires as selfish. But what is underlying those wishes? Let's look at another example: a young woman wants a beautiful dress for a New Year's Eve party. Why? Maybe because it's fun to dress up. Why does she need fun? Well, perhaps it's because she works hard and needs something to look forward to. Besides, who doesn't need fun?
When athletes visualize themselves competing at their peak, they are more successful. In the same way, when we meditate on what we want, we have a greater chance to get it. To make the most of this, however, I suggest we look beneath our desires. If you focus only on the camera, you may get a camera but never use it. By focusing on the desire for creativity or connectedness, the manifestation may come as a camera and something much more satisfying.
In addition, the more self-awareness we develop, the more freely we can give the gift of ourselves to our loved ones and our communities.
Susan Scott Morales is a meditation teacher, psychotherapist, published poet, novelist, and community contributor to AnnArbor.com and blogger on redroom.com. Tweet her @susanscottmoral, reach her at susanmmorales@yahoo.com or visit her website: susanscottmorales.com or fan page: https://www.facebook.com/susanscottmorales.writer.