Posted on
Sun, Jul 3, 2011 : 9 a.m.
My meditation discovery: Centering on the brain could help quiet your thoughts
By Susan Scott Morales, MSW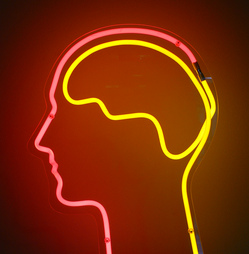 Photo by Flickr user dierk schaefer

This morning I got up to meditate and found myself wondering what part of my brain was being stimulated.
In an article I wrote that was published by Huffington Post last week, I referenced several studies that researched the benefits of meditation. (See "Meditation: The New Elixir for All Our Mental Ailments?") These studies draw on research that has shown our brain can be affected/changed by meditation.
In pondering this information during my morning meditation, I put my attention into that gray matter inside my skull. Immediately I noticed a shift to a slower thought pattern.
Encouraged that I was on to something, I focused on the center of my brain. I experienced a deeper shift; my thoughts grew quieter. There was an accompanying increase in relaxation in my body. When I opened my eyes to check the time, it seemed like a few minutes had passed, but I found I'd been meditating for almost an hour.
Sometimes I feel like an explorer when I meditate, especially when I happen upon a new technique that works for me. I'll call this one Centering on the Brain. It's similar to my Breath to Brain Technique, which you might want to add to enhance the effectiveness.
If you try Centering on the Brain, let me know how it works for you. Happy Meditating!
Susan Scott Morales is a meditation teacher, psychotherapist, published poet, novelist, and community contributor to AnnArbor.com and blogger on redroom.com. Tweet her @susanscottmoral, reach her at susanmmorales@yahoo.com or visit her website: susanscottmorales.com or fan page: https://www.facebook.com/susanscottmorales.writer.