EVERYTHING ELDERLY
HEALTH:

Continuing education opportunities abound at Osher Lifelong Learning Institute

Posted on Mon, May 14, 2012 : 5:57 a.m.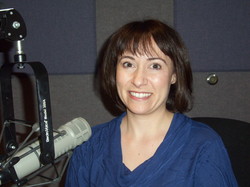 On the radio show this past weekend, we got educated about learning and discovered that talking about life insurance can be interesting and entertaining. Our first guest was Abbie Lawrence-Jacobson (LMSW, Ph.D.), program coordinator at the Osher Lifelong Learning Institute (OLLI).
OLLI is part of the University of Michigan Health Systems Geriatrics Center. OLLI allows older people to share a love of learning. Those 50 and over are eligible to participate in numerous programs.
Each year OLLI sponsors five themed lectures series, each six weeks long, with about 250 people attending each series. There are also 120 smaller classes/study groups, each with five to 25 people, covering an enormous variety of topics.
While the staff consists of Abbie and a finance coordinator and an administrative assistant, Abbie is very quick to give credit to their 130 active volunteers, "the heart and soul of OLLI." The volunteers fill numerous committees that come up with the ideas, recruit speakers and really shape the program. Plus they themselves actively participate in the lectures and class groups.
There are nominal costs to get involved. Membership is $20 annually, and the fees for the lectures and other events range from $8 to $35. The activities are held throughout the local community, including at the Turner Senior Resource Center, churches, residential facilities and the Clarion Hotel.
Importantly, there is much research on the benefits of learning in the later years, including improved health outcomes and delays in the progression of chronic illness and disability. But to most of the 1250 OLLI members, participation isn't about future health benefits, it's about finding purpose, excitement and camaraderie right now.
To hear our 13-minute conversation, click the audio link:
To get in touch with Abbie or the Osher Lifelong Learning Institute, call 734-998-9351 or visit the website olliumich.org.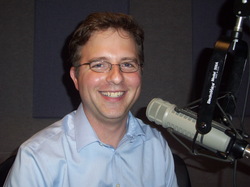 Freddy Rosenthal and Paul Wagner joined the program to help us get educated about life insurance. Freddy is the owner of the Freddy Rosenthal Agency with Farm Bureau Insurance in Ann Arbor. Paul is a planning specialist with Farm Bureau. The discussion focused on how seniors can better protect their assets for their children and grandchildren.
Freddy and Paul frequently recommend a single premium whole life product. The premium is a one-time payment, using assets not required for living expenses. The objective is to minimize taxes and maximize what gets passed on to heirs. The single premium provides a significant death benefit (for a healthy 60-year-old male, a $100,000 premium has a $200,000 death benefit).
Photos by Sheila Doeden
Paul spoke of how long term care is becoming a bigger concern, as those that need care will likely need significant financial resources. Many companies have gotten into and out of the long term care insurance business. Adding a long term care rider to life insurance is becoming more prevalent. There are different options that allow advance access to portions of the death benefit if long term care is needed (referred to as an accelerated death benefit).
We learned that Farm Bureau started a long time ago with a pool of farmers that sought to reduce their financial risk. The organization grew and their products evolved with the times (with the advent of automobiles, they added car insurance).
To listen to this 13-minute discussion, click the audio link:
To get in touch with Freddy, Paul, or the Freddy Rosenthal agency, call 734-332-0599 or visit the website freddyrosenthal.com.