Posted on
Mon, Jun 25, 2012 : 5:57 a.m.
Continuum of care means complete care services for seniors
By Alan Caldwell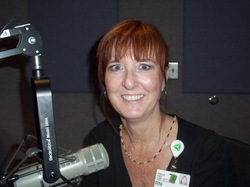 In the senior care field, many local communities offer a range of care services. On the radio program this past weekend, we learned how ProMedica offers a completely full continuum of services. We welcomed Paula Grieb, the administrative director for ProMedica Home Care, and Deborah Comstock, regional manager of physician services with ProMedica.
ProMedica is the nonprofit healthcare organization just to the south of the Ann Arbor area, serving neighboring Lenawee County, Toledo and much of northwest Ohio. The organization includes 11 hospitals and numerous supporting facilities.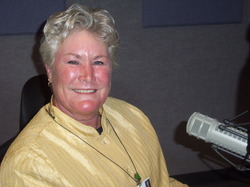 For seniors, the care provided is truly the full spectrum from hospital care to rehabilitation, skilled nursing facilities, long-term care, assisted living, home health care, and hospice.
Paula provided insights into their home health care, which includes registered nurse services, physical therapy, occupational therapy, speech therapy and infusion. They also focus on educating families on how best to provide non-medical in-home care, to help keep their loved one independent in their own home.
ProMedica offers an innovative telehealth program that allows patients to monitor their health while staying in their home. "It's a wonderful service that families are embracing," Paula says. An in-home machine lets patients report their vital signs and general health conditions electronically to ProMedica. Registered nurses evaluate the daily information and follow-up with patients as required.
The telehealth system allows patients to get back home sooner and stay safe. When necessary, the nurses consult with ProMedica physicians to ensure appropriate care. The RNs may also provide counseling on medications and suggestions on diet.
To hear this 13-minute discussion, click the audio link:
To get in touch with ProMedica, call 800-234-9355 or 517-266-1481, or go to the website promedica.org.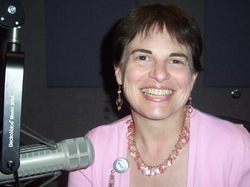 Photos by Alan Caldwell
Last year, we had the opportunity to visit the Ann Arbor headquarters of Huron Valley Ambulance during their 30th anniversary open house. We were so impressed with the facility and staff, which made it very special to have Joyce Williams, the organizatin's public affairs manager, on the show.
Huron Valley Ambulance is a nonprofit community-based service serving much of southeast Michigan, including all of Washtenaw County and most of Lenawee County. The organization was founded through a joint effort of all the local hospitals and was turned over to community ownership in 1985.
Joyce shared details on many of the wonderful programs offered by the organization. EMS Plus is a convenient way to handle the cost of ambulance services, providing emergency transport services for one annual fee. The cost is very reasonable — for a senior couple the cost is $32 per year. There are also plans for individuals and families.
Their LifeLink service provides the "I've fallen and I can't get up" alert service for in-home elderly folks. Joyce emphasized how their service is answered locally, right at their Ann Arbor dispatch center, by medically trained personnel.
Huron Valley Ambulance is clearly an innovator. Two years ago they began a collaborative effort with Catholic Social Services to provide more meaningful service to some of their frequent callers, people who generally didn't have medical emergencies, but called 911 because they had nowhere else to turn.
A social worker from Catholic Social Services meets with these individuals to better understand their real issues. They are then connected with the best local resources for their specific needs. Joyce said these people appreciate that someone is looking out for them and the program has reduced ambulance visits.
To listen to this 13-minute talk, click the audio link:
To get in touch with Joyce or Huron Valley Ambulance, call 734-477-6285 or access their website hva.org.
Alan Caldwell and Sheila Doeden co-host Everything Elderly every Saturday morning at 8:30 on 1290 WLBY. In their day jobs, Alan and Sheila co-own and co-manage Senior Helpers, providing in-home care services, primarily to the elderly. Both can be contacted at homecareexcellence@seniorhelpers.com, or at 734-927-3111.