Daily dose of Health News:

Researchers calculate sexual life expectancy and suggest improving health will lengthen it

Posted on Wed, Mar 10, 2010 : 11:48 a.m.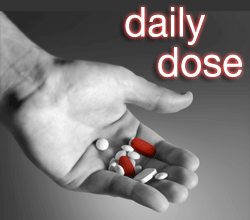 Here's a look at some of the top health news being talked about around the U.S. and the world today:
• Staying in good health could help prolong a person's sex life by as much as 15 years, according to new study published in the journal BMJ. As recounted on the Web site WebMD.com, researchers calculated average human sexual life expectancies and found those who said they were in good health were nearly twice as likely to be interested in sex in mid- and later-life.