Posted on
Mon, Nov 26, 2012 : 5:57 a.m.
Senior community keeps its residents active and engaged
By Alan Caldwell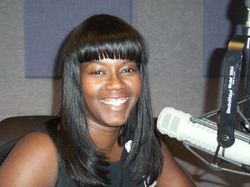 This past Thanksgiving Day weekend we aired a special encore program repeating talks with two memorable guests — two very caring people working with seniors in our local area.
Karis Jones is the administrator at the Sanctuary at St. Joseph's Village. This senior community has 94 apartments providing independent and assisted living. The facility is on the campus of St. Joe's Hospital.
Karis works to make sure "sanctuary happens each and every day" within her community. This means creating an experience for elders and their families that celebrate their lives up to this point and making sure they continue to thrive.
It is very much a person-centered approach. The commitment of the full staff is to serve the residents, always listening to their needs. It's all about the residents, honoring and respecting their preferences.
The residents are allowed to do as much of the decision making as possible. Every Tuesday, they meet with the chef and decide on the menu for the following week. The residents also make decisions on the activities offered and the outings scheduled.
This approach keeps the residents more actively involved in their lives and improves their quality of life at the community. As Karis pointed out, decision making by the residents tends to also reduce the number of complaints (or "gifts" as Karis calls them).
The residents at the Sanctuary have a choice of two dining rooms. They use a fresh food approach to their cooking. There is no opening of packages, and the mashed potatoes are made in the kitchen starting with real potatoes. They are even growing some food very locally at the St. Joe's garden. The residents also decided what to plant.
To hear our 13-minute discussion, click the audio link:
To get in touch with Karis or the Sanctuary at St. Joseph's Village, call 734-712-1600 or visit the website trinityseniorsanctuary.org.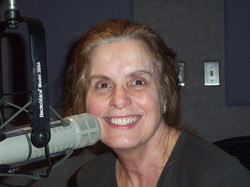 Photos by Sheila Doeden
For our second encore guest, we replayed a very informative chat with Elizabeth Hurwitz, an elder law attorney with her own legal practice in Ann Arbor. Elizabeth works with all sorts of seniors, including those planning ahead to ensure their elder years are smoother and easier, and those suffering a medical crisis and wanting to "put their affairs in order."
Elizabeth emphasized the importance of the two powers of attorney. These are the two legal documents that everyone should definitely complete.
There is the general power of attorney that allows a friend or family member to help with finances and manage day-to-day issues. The medical power of attorney names a trusted individual to affect your medical care, if you are not conscious or able to make decisions.
Elizabeth talked about how these documents aren't just for you; they really help your family and friends. You have made those decisions, and this helps avoid potential conflict and confusion. Without these documents, your loved ones will likely end up going to probate court to determine guardianship and/or conservatorship.
There are misconceptions about probate court. The probate judge is not a magician that will solve all family problems. If a family has been in conflict for some time, they will likely benefit from seeing a family counselor or therapist before going to court.
We also spoke about trusts. Not everyone needs a trust, but they can play a significant role in providing a structure to better protect your assets for your family. Elizabeth said that trusts are not a cookie cutter process. There are many options available and every family has different needs and objectives.
To listen to our 13-minute talk, click the audio link:
To contact Elizabeth or her office, call 734-657-0835, or you may visit the website hurwitzlawoffices.com.
Alan Caldwell and Sheila Doeden co-host Everything Elderly every Saturday morning at 8:30 on 1290 WLBY. In their day jobs, Alan and Sheila co-own and co-manage Senior Helpers, providing in-home care services, primarily to the elderly. Both can be contacted at homecareexcellence@seniorhelpers.com, or at 734-927-3111.