Daily dose of Health News:

St. Joseph Mercy Health System part of head-to-head comparison of stroke prevention procedures

Posted on Thu, May 27, 2010 : 2:05 p.m.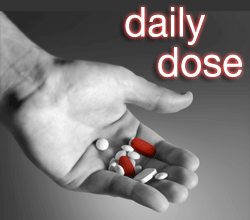 Here's a look at some of the top health news being talked about around the U.S. and the world today:
• Surgery and stenting can be equally safe and effective medical procedures for stroke prevention, according to a study conducted at hospitals around the U.S. - including St. Joseph Mercy Ann Arbor. Reported by the Los Angeles Times, the procedures carry different potential risks. Physicians should have the freedom to decide on a case-by-case basis which is more appropriate for a patient who has artery blockages in the head and neck, according to the study, published this week in the New England Journal of Medicine.
• Indoor tanning can greatly increase a person's chance of developing melanoma, according to a recent study. Reported by ABC News, a person's risk can increase with years of use, hours of use and number of sessions.
• The U.S. Food and Drug Administration is warning consumers about the potential risk for liver damage while using an approved weight loss drug, BusinessWeek reported. While it is a rare side effect, consumers were told this week to be vigilant for symptoms of the complication while using orlistat, also known as Xenical or as Alli.