Posted on
Wed, Oct 3, 2012 : 8:46 a.m.
The importance of Vitamin D, and how to get enough when sunny days fade
By Washtenaw County Public Health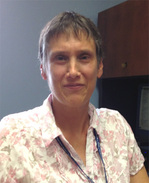 Now that the days are getting shorter, our exposure to the sun is decreasing again, especially here in Michigan. That means less production of
Vitamin D
, which is made in the skin in response to sun light.
Sunscreen, which is important for the prevention of skin cancers, also blocks out the ultraviolet light responsible for the production of Vitamin D. Even people, who spend significant time outside during daylight hours may not make enough Vitamin D, if they wear sunscreen, wear protective clothing or have naturally dark skin.
Vitamin D is also found in some foods, although not in large amounts, except in fatty, cold water fish, and fortified dairy products. It's hard to get enough through diet, unless you take cod liver oil every day.
Our grandparents had the right idea. The Vitamin D found in cod liver oil prevented a lot of disease. Fortunately, we have more palatable supplements available today. Vitamin D3 is available at any large grocery, pharmacy or health food store.
Vitamin D regulates calcium and phosphorous balance, maintaining bone health, and preventing osteoporosis. Lack of Vitamin D can cause both bone loss and pain, and muscle weakness and pain. It can take months to restore the level to normal in someone who is deficient, so symptoms will not fade immediately after starting supplementation.
Deficiency has also been linked to increased risk of colon cancer. Research is ongoing concerning the role of Vitamin D in prevention of diabetes mellitus, inflammatory bowel disease, and multiple sclerosis.
Too much Vitamin D can cause increased calcium levels, leading to kidney stones. The body has a feedback mechanism to prevent production of too much Vitamin D in the skin. No one should take more than 2,000 units of Vitamin D3 a day unless they have been told to do so by their physician.
To learn more about the importance of Vitamin D, please visit ods.od.nih.gov.
Alice Penrose, MD, MPH, is the new Medical Director for the Washtenaw County Public Health department. She can be reached at 734-544-3058