Posted on
Mon, Jan 9, 2012 : 5:57 a.m.
The Ride offers terrific transportation options for seniors
By Alan Caldwell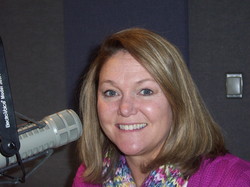 On the radio program this past weekend, we learned how the Ann Arbor Transportation Authority (also known as The Ride) helps seniors. We spoke with Mary Stasiak, the manager of community relations at The Ride.
The Ride offers some terrific programs for seniors (and those with disabilities) to better enable them to get out of the house while living independently. The Fare Deal, for younger seniors age 60-64, provides a 50 percent reduction from the regular $1.50 bus fare.
The Good as Gold program is for those 65 and up and provides free bus rides. Another important benefit is a door-to-door shared ride service for only $3. The Ride also offers Senior Grocery Rides from many local senior communities to area grocery stores like Meijer, Kroger and Busch's.
The Ann Arbor Transportation Authority recently completed a comprehensive 18-month effort to gather community input on transportation needs today and what's required for the future. After 70 public meetings and thousands of comments, the organization developed the transit master plan — a 30-year vision, with a nearer term five-year plan.
There is currently a group of "financial wizards" that have offered their services as a financial task force. This committee is exploring the options to fund the improved transit plan, to determine the reasonable and do-able alternatives, and will then share their recommendations.
This year, The Ride is responding is to a pressing need, increasing service between Ann Arbor and Ypsilanti, on the Washtenaw Avenue corridor — doubling the bus frequency during the peak commute times.
To listen to our 13-minute discussion, click the audio link:
To get in touch with Mary or the Ann Arbor Transit Transportation, call 734-996-0400, or visit their website theride.org.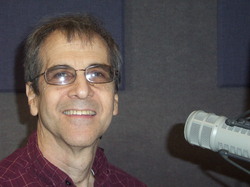 Photos by Sheila Doeden
We next had an interesting talk with Marc Lerner, the president of the Life Skills Institute. Marc has had Multiple Sclerosis for about 30 years. At the institute, he leverages his personal experience to help people deal with challenges beyond their control.
Marc talks about how every thought we have is directed to our self image. With positive self image, we have positive thoughts. We need to work to avoid being caught up in old thought patterns. Marc speaks about creating good habits to have the positive thoughts automatically without having to think about it.
Marc has authored a book with an intriguing title, "A Healthy Way to be Sick." This book is about creating a healing inner environment. The book covers many concepts including "breathing into silence" and "the mind shift" connecting to your positive self image.
Marc shared a favorite quote, "The quality of your life doesn't depend on the health of your body, and not on your age; it just depends on your focus."
To learn more about Marc and his work, there is a useful article in the Crazy Wisdom Community Journal, accessible at this link.
Marc is also offering a free tele-seminar on "Connecting to the Wisdom of the Body". This event is on Wednesday, Jan. 18, at 8 p.m. Please dial in at 1-218-486-7200, and use bridge code 736052.
To listen to our 13-minute talk, click the audio link:
To contact Marc or the Life Skills Institute, call 734-913-0868 or you may visit their website lifeskillsinc.com.
Alan Caldwell and Sheila Doeden co-host Everything Elderly every Saturday morning at 8:30 on 1290 WLBY. In their day jobs, Alan and Sheila co-own and co-manage Senior Helpers, providing in-home care services, primarily to the elderly. Both can be contacted at homecareexcellence@seniorhelpers.com, or at 734-927-3111.