Posted on
Sun, Oct 16, 2011 : 6 a.m.
To rest your mind, try daydreaming as a meditation
By Susan Scott Morales, MSW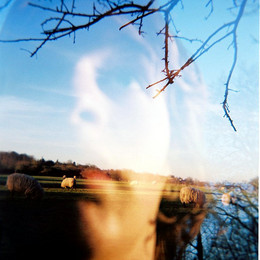 Photo by Flickr user Denzil~
Yesterday I watched a Youtube presentation about using
2 to 5 seconds of non-focus
to relax your mind. As the presenter spoke, I felt myself going into a trance. It got me thinking about some of my blogs about
short meditations
and my suggestion about finding "free" moments during the day. (See my article in Huffington Post:
Seven Steps to Bring Balance to Your Life
.)
As children, I think many of us naturally daydreamed. How often do you do it now? Do you remember how calming it is? I think this is what the Youtube presenter is describing — losing your focus, allowing the mind to "space out."
I've observed my grandson doing this to put himself to sleep. He stares off into the distance.
Try doing that right now. Take your eyes off the page and look at a distant point without focusing on it. How does it feel? What I notice is that my mind relaxes. My shoulders also drop, and my breath deepens.
When I taught meditation to a group of parents of pre-schoolers, the teacher was upset. She was worried something might happen if parents meditated while their children were around.
Of course, I'm not advocating meditating while you're driving or in any other situation where it might be dangerous. What the teacher didn't realize is that meditation actually heightens our awareness.
But, for those of you who are concerned, keep your eyes open. Simply stare off once in awhile to feel refreshed.
Susan Scott Morales is a meditation teacher, psychotherapist, published poet, novelist, and community contributor to AnnArbor.com and blogger on redroom.com. Tweet her @susanscottmoral, reach her at susanmmorales@yahoo.com or visit her website: susanscottmorales.com or fan page: https://www.facebook.com/susanscottmorales.writer.