Posted on
Wed, Nov 2, 2011 : 9:45 a.m.
The Great American SmokeOut: Getting healthier starts with quitting for just one day
By Washtenaw County Public Health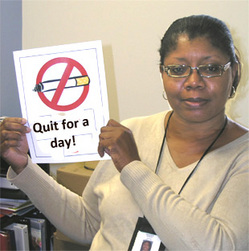 courtesy of Washtenaw County Public Health Department
It's that time again, where smokers get the opportunity to make a pledge to quit smoking for a day. The decision to quit smoking can be challenging, but this day, The Great American SmokeOut, can be your first step towards a healthier lifestyle.
Smoking is the most preventable cause of premature death. Five of the leading causes of death are attributable to tobacco use — heart disease, stroke, cancer, emphysema and pneumonia. Exposure to secondhand smoke not only affects the life of the smoker but the lives of those around them as well. Secondhand smoke is a major contributor to respiratory problems in babies and children, causing severe coughs and wheezing.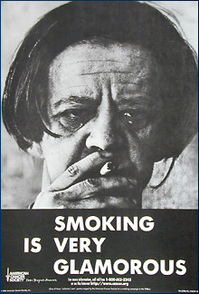 American Cancer Society
Here is a short quiz.
Do you feel secondhand smoke is harmful?
Do you think tobacco use negatively affects the economy?
Do you think smoke-free laws support healthy environments?
Do you feel that kids should not be exposed to secondhand smoke?
Do you feel that people with respiratory problems should be protected from secondhand smoke?
If you answered yes to most of these questions, then you may be ready to set up a quit date and begin the journey to becoming smoke free. If you are thinking about quitting or taking part in the Great American SmokeOut, prepare yourself for the day.
Change your routine. Don't place cigarettes in your view!
Bring candy, coffee stirrers, cinnamon sticks or water to put in your mouth.
Put a cigarette replacement in every area you normally have your cigarettes — the front seat of your car, in your purse, on your table, on your kitchen counter and in your desk drawer.
Find a quitting partner or support buddy — words of encouragement go a long way.
Remove ashtrays and lighters.
There are many programs available to assist you in quitting. Call your health insurance plan to see if your plan has smoking cessation coverage. There are also free or low-cost smoking cessation resources available to help.
For more information on smoking cessation resources visit the Washtenaw County Tobacco Reduction Coalition website . You can also contact
DeBorah Borden at 734-544-6874 or email her at bordend@ewashtenaw.org.