Posted on
Thu, May 20, 2010 : 5:41 p.m.
University of Michigan Health System to expand emergency department after regents' approval
By Tina Reed
The University of Michigan Health System plans a $17.7 million emergency department expansion to accommodate ballooning patient volumes following approval by the University of Michigan Board of Regents on Thursday.
The renovation, funded by the hospital and health center resources, would increase the emergency department from its current size of 35,153 square feet to a total of 41,015 square feet.
The expanded department will include 26 treatment bays, six enclosed triage rooms and two family consultation rooms, up from about 15 treatment bays, three enclosed triage rooms and one family consultation room.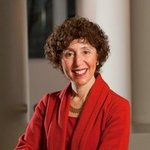 The goal is to reduce patient wait times to no more than a half an hour and improve patient satisfaction, according to the university. "The point is we really wanted to significantly improve access," said
Ora Hirsch Pescovitz
, U-M executive vice president for medical affairs and CEO of the U-M Health System. "That's what we expect is significant improvement in wait times, significant improvement in patient satisfaction."
The department will expand into adjacent areas nearby on level B1 of the university hospital. The hospital dentistry program located near the emergency department is will be relocated to a recently vacated 6,400-square-foot space on the second floor of the Medical Inn Building to accommodate the expansion.
The renovation would relocate and expand Psychiatry Emergency Service to an area adjacent to the department. There will be no physical expansion of the hospital itself and no parking area will be lost as a result of the renovations.
The project is expected to be completed by the summer of 2012.
Local architectural firm Hobbs and Black Associates Inc. is expected to design the project.
Tina Reed covers health and the environment for AnnArbor.com. You can reach her at tinareed@annarbor.com, call her at 734-623-2535 or find her on Twitter @TreedinAA.