Posted on
Tue, Apr 12, 2011 : 11:14 a.m.
University of Michigan researchers shed light on genetic vulnerability and alcoholism
By Juliana Keeping
Why some individuals become alcoholics and others do not is a mystery.
But researchers in Ann Arbor have taken a small step toward discovering how genetic vulnerability may lead to alcoholism.
A study of 449 people from 173 families found individuals with variations of a gene called GABRA2 were more likely to respond to distress with impulsiveness. They were also more likely to have symptoms for alcohol dependence. Of the families in the study, 129 included a member who had been diagnosed with alcohol abuse or dependence.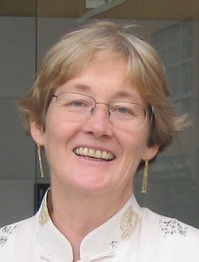 University of Michigan photo
While scientists often cite a statistical association between behaviors and various genes, what's less clear is how genetic risk factors influence behavior and the brain, said Margit Burmeister, a research professor at U-M's Molecular and Behavioral Neuroscience Institute.
So, the U-M team took a look at the brain's activity in 44 young adults from the study, using neuroimaging, during a task designed to set its participants up for monetary gains or losses. During the task, participants with the "risky gene" variant showed much more activity in the portion of the cerebral cortex called the insula, which researchers associate with addictive behaviors.
The researchers considered a higher level of activity in the insula during the task to a measure of more impulsiveness when faced with winning or losing money. The idea is the more impulsive among us would also be more likely to respond to stressful situations by drinking.
"We don't have a complete pathway from the gene to the final outcome in the case of alcoholism, but we have some ideas, and this might be part of the explanation," Burmeister said. Not every one with the "risky gene" explored in the study becomes an alcoholic, she added.
The hope is the study of more genetic variants like this one could eventually lead to a greater understanding of the path to alcoholism. Personalized medicine, or personalized genetics, could mean more effective treatments and preventive strategies, Burmeister said.
"People are different and people have different paths to alcoholism," she said.
The results of the study are published online today in Molecular Psychiatry. The research is part of an ongoing study that has been collecting data on families for 20 years; U-M researchers requested the name of the study not be published because it might jeopardize the ongoing research.
Juliana Keeping covers general assignment and health and the environment for AnnArbor.com. Reach her at julianakeeping@annarbor.com or 734-623-2528. Follow Juliana Keeping on Twitter