Posted on
Wed, Feb 10, 2010 : 9:30 a.m.
Weight loss surgery for obese teens more effective than diet and exercise, but is it a good idea?
By Tina Reed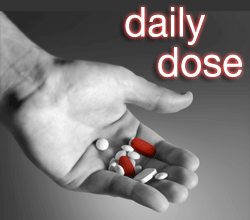 Here's a look at some of the top health news being talked about around the U.S. and the world today:
• Using the gastric banding procedure to help obese teens lose weight is more effective than depending on diet and exercise alone, new research has found. The U.S. Food and Drug Administration is considering a broader standard to include teens in uses for the procedure. But with 1 in 3 teens who have the surgery requiring follow-up surgery, some experts wonder if it's a good idea.
• A national psychiatrists association has been drafting changes to its manual used to treat mental disorders, adding disorders like binge-eating and gambling to its manual. That potentially opens up the possibility of insurance coverage to treat these problems. There has been some contraversy because the group also omitted formal diagnosis for obesity, Internet addiction or sex addiction.
• Long-term care hospitals often don't receive enough scrutiny - and the resulting care, according to lawsuits and state inspection reports, can be troubling.
• A man who received a double hand transplant at the University of Pittsburgh Medical Center Montefiore last year was feared to be rejecting the hands after rashes appeared. He's been treated and released this week.
Tina Reed covers health and the environment for AnnArbor.com. You can reach her at tinareed@annarbor.com, call her at 734-623-2535 or find her on Twitter @TreedinAA.