Posted on
Sun, Jun 12, 2011 : 8 a.m.
With all of summer's distractions, will you still meditate?
By Susan Scott Morales, MSW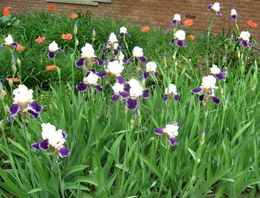 Susan Scott Morales | Contributor

Now that the weather has become warmer and the plants outside are growing with all the recent rain, I'm tempted to leap out of bed and into my garden. After all, gardening is meditative, right?
Some of you may have other changes in your schedule coming up — your kids home for the summer or travel plans or a cottage up north that needs your attention. Will you leave meditation behind?
I have to make plans to keep my meditation practice active. For one, I resist the temptation to jump into the garden first thing in the morning, reminding myself it will still be there when I'm done. Sometimes my meditations even give me solutions for a problem I'm working on in the yard.
What if the kids are home, though, and you can't get a moment's peace? My first suggestion is to get up earlier than the rest of the family, go outside and meditate there. If that isn't feasible, how about meditating with the children?
When my 4-year-old grandson awakes, he is at his sweetest, most cooperative self. One morning after he had spent the night, he ran into my room and found me meditating. I invited him up onto my lap.
As he snuggled into me, I enjoyed the smell of his hair, the warmth of his little arms. Yes, it was a shorter meditation than usual, but very satisfying.
If you're traveling, I suggest you pack a pillow or shawl that you normally use to meditate. It's easy to forget when you're out of your usual routine. It helps to set the intention ahead of time, and I find that my shawl is a gentle reminder. (It also helps when the A/C is too high!)
For me, meditation is like a best friend I don't want to leave out of my summer plans.
Susan Scott Morales is a meditation teacher, psychotherapist, published poet, novelist, and community contributor to AnnArbor.com. Tweet her @susanscottmoral, reach her at susanmmorales@yahoo.com or visit her website: susanscottmorales.com or fan page: https://www.facebook.com/susanscottmorales.writer.