Posted on
Fri, Feb 19, 2010 : 6:45 p.m.
Announcing the Permaculture Blog - The PermaBlog
By Nathan Ayers
I'm thrilled to announce the launch of my new Permaculture Blog, or the "Permablog." If you are wondering what permaculture is, you can check out my earlier, in-depth introduction to permaculture article here.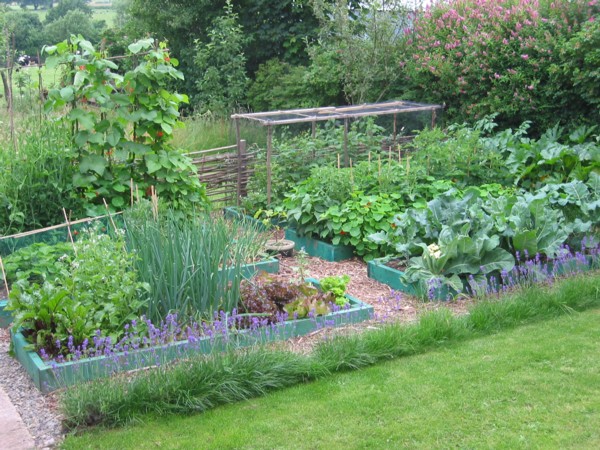 Essentially, permaculture is an umbrella word for all things sustainable. Utilizing ecological concepts and whole systems integration, permaculture is a design methodology for the sustainable redevelopment of homes, communities and cities. In the permaculture model, we recognize the relationships that exist between all things in an environment. In order for a system to be truly sustainable, it must produce more than it consumes. A key element of sound permaculture design utilizes outputs (waste) as inputs (food/fuel).
An example of this familiar to many of us is simple composting. Composting is turning home food/yard waste into food for worms that in turn utilize the nutrients to create organic matter, which in turn can be spread to increase the topsoil and nutrients of the garden soil that we grow more food in. This is a perfect example of waste becoming resources, and a functioning feedback loop of healthy production and consumption.
Also key to permaculture, is the concept of "stacking" functions. In good permaculture design, everything has more than one purpose, and aids or benefits from other elements in the design. For example, we could have recently put a new addition in the backyard of our home. Instead of just having a nice porch or sun room, let's capture and store the roof's storm water run off in rain barrels for the garden. Let's plant a living green roof with beneficial plants that attract beneficial species, like bees for our food garden. That green roof will also provide extra insulation for the home, and cut down on heating and cooling bills.
Where before we had a simple addition, we now have an interdependent system of integrated elements working in harmony to increase yield and save money. And that is what its all about, right? Less work, more yield. This is permaculture.
I'm very excited to begin highlighting examples of permaculture design in this space. I'll be utilizing these pages to illustrate permaculture from not only Ann Arbor, but around the world. I'll sign off with the three principles of permaculture:
1. Care of planet
2. Care of people
3. Fair share of all surplus
I hope you'll join me as we grow and learn together.