Ask Betty
home & garden:

ASK BETTY: Find places and people who see your junk as treasure, and minimize trash destined for the landfill

Posted on Fri, Aug 26, 2011 : 6 p.m.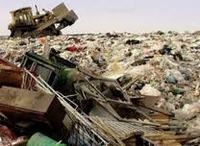 What is it you work hard for, sacrifice and plan for, enjoy for a while, then grow to hate but have trouble getting rid of? Stuff! Well... it starts off as stuff, but ends up as junk.
Its destiny: the landfill.
But what if you could redefine it? Rename it one more time?
You've heard the expression, "One man's junk is another man's treasure," right? It's the driving force behind every garage sale and thrift shop. The trick is to find out who would see your junk as treasure.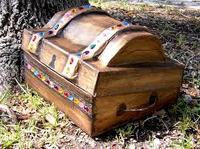 We at The Betty Brigade do home clear-outs all the time, and we're always finding new places to donate things we once would have thrown in a dumpster. Let's call them "items," shall we? It's a nice neutral term.



Mattresses and boxsprings. If they're relatively new and not stained, Grace Centers of Hope, based in Warren, will often take them for the thrift shop that supports their homeless shelter.



Unopened cans and boxed food. If within their expiration dates, these can be donated to Food Gatherers or other food banks.



Remnants, samples, seconds, and scraps. Items like these, if clean, can often be donated to The Scrap Box in Ann Arbor. (Call first, as they become glutted with certain items periodically.)



Towels, sheets and blankets. If they're in good shape, donate them to a thrift shop. But if they're worn or have holes, consider taking them to animal hospitals, the Humane Society and veterinary clinics. These seemingly useless pieces of cloth soften hard surfaces for the animals and make them more comfortable.



Uniforms from the Army, Girl or Boy Scouts, the Marines, etc. These can often go back to the originating institution, especially if vintage or antique. They can sometimes be sold, as well, if in good condition. Another option is the drama department at your local university. They may be happy to happy to accept such treasures, as well as some vintage clothing items, graduation caps and gowns, etc., to add to their costume departments. Again, call first to make sure.
Recently, in a house clean-out job, we Betties came across an old fur coat. The deceased homeowner's daughter requested that we donate or trash everything in the house. A drama department might have been a good choice, except that this coat was a tad mangy looking. We discovered another option: Coats for Cubs.
An initiative of the Humane Society of the United States (HSUS), the Coats for Cubs program accepts whole coats, stoles, collars and cuffs. They then cut them up and distribute the pieces to wildlife rehabilitators throughout the U.S. They sometimes even turn fur sleeves inside out for burrowing animals to snuggle in. Research has shown that having a piece of fur to nest with speeds the healing process for sick and injured wildlife
We recently came across a new category of donations: new and gently used wigs. (And, no, we don't give them to balding animals.) But none of the thrift shops or charitable donation services we called take wigs. We then discovered The Wig Bank. Sponsored by the U of M social work department….
Many patients who lose their hair during chemotherapy are financially too strapped to purchase a wig or hairpiece, yet it makes a huge difference to many in getting through the traumas of cancer and its treatment. The Wig Bank lends out wigs and hairpieces to patients who need them. Once through with treatment, the patient returns the wig after his/her hair grows back in.