Posted on
Fri, Dec 17, 2010 : noon
Damaged molding? You don't need to replace it — just repair it
By Keith A. Paul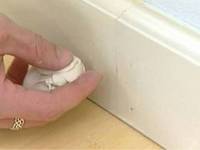 Photo by: diynetwork.com
The molding in my dining room is dented from one of the chairs being pushed into it. Is there a way to repair it? I would hate to replace the whole piece of molding.
- Brian B., Belleville
With the holidays on the way, I know you would like to get this project done as soon as possible so you can enjoy the room with your family. In most cases, small dented wood from molding, flooring and furniture can be easily repaired.
Depending on the extent of the damage, most molding dents can be repaired with a few trouble-free steps. A few supplies will be needed to get started; wood filler, a small putty knife, a bowl, water, some fine grade sandpaper and the matching paint or stain.
If it is a larger area which needs to be patched, use epoxy filler instead of wood filler. However, for this job, we will stick with the wood filler. If the molding finish is stained (as opposed to painted), be sure to use stainable wood filler.
Use the fine grit sand paper or a sanding block around the damaged area to sand off all of the raised imperfections. Gently sand until the edges are smoothed. Be careful not to sand too much, because it will add more work.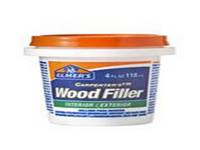 Photo by countryliving.com
Using the putty knife, apply wood filler to fill in the dent. Spread the filler over the molding line so after drying, it can be sanded smooth and even with the molding. However, first you will need to allow the putty to dry over night.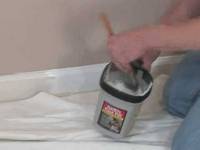 Photo by paintingphotofy.com
Sand the putty smooth with fine grade sandpaper. Apply a small amount of primer (if painting trim), and let dry. Then apply matching paint or stain.
Note: If it's a very minor repair, you may be able to avoid the previous steps. Boil water and carefully let sit on the damaged area with a wet towel. Allow the wood to swell and dry for a couple hours. Repeat this process if necessary.
Now, your dining room is ready for you to enjoy your next dinner with your family.
Paul is a State of Michigan Licensed Builder. Paul serves as President and founding member of Nationally franchised HandyPro Handyman Service, servicing Washtenaw, Wayne and Oakland Counties. www.handypro.com. Listen to Paul every Saturday at 11 am on "It's Your Home, Let's Talk About It" WAAM Talk 1600AM. Email questions or comments to kpaul@handypro.com