Posted on
Mon, Apr 25, 2011 : 12:01 a.m.
Getting to know your native plant suppliers: Bill Schneider, a Wildtype guy
By Rick Meader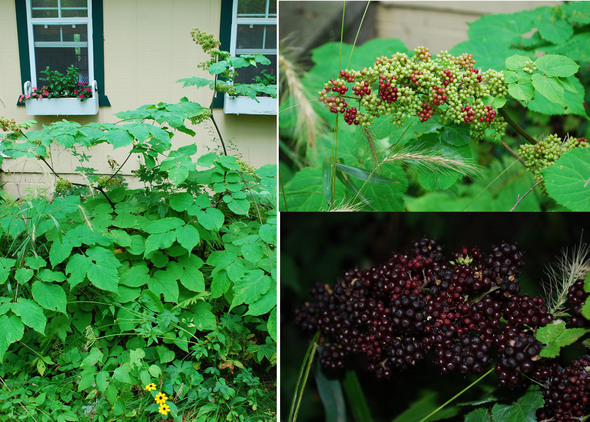 Rick Meader | Contributor
As you may have guessed by now, I like native plants, in the wild and in my yard. The fact that they are rarer in our cultivated landscapes than plants from Asia or Europe gives them an underdog quality that makes them even more appealing to me.
If you've been considering adding some native plants to your personal landscape, you may have come up against a common problem, which is, "How come I see this native plant all over the place in the woods/swamp/meadow, but I can't buy it anywhere?" It really can be frustrating.
Fortunately, for us in southern Michigan, we have a number of local nurseries who specialize in live Michigan native plants (we have great seed suppliers too, but it's much more fun to me to stick a plant in the ground and see it growing right away).
Two of the best are Wildtype Nursery in Mason, Mich. and Native Plant Nursery here in Ann Arbor. If you want native plants, head for these suppliers, and you'll find a huge variety of Michigan native plants and extremely pleasant and informative owners.
Today, let's learn more about Bill Schneider, the founder and owner of Wildtype Nursery. I talked with him last week about how he got into native plants, what made him want to become a native plant supplier, and what some of his impressions regarding people's uses of native plants are.
Here is a brief summary of what I learned. (I could fake a Q&A, but I'm not that good at it, so I'll spare you that and just summarize it in my words).
Bill is a native Michigander who grew up in southeast Michigan. In college, he attended Michigan State University, where his strong interest in agriculture led him to earn a degree in animal science.
After graduating, he worked in an entomology lab for several years before moving to the Bay area of California. He spent his free time there exploring the wide variety of California terrain and habitats, which led to an even stronger love and appreciation of the many faces of nature and the large number of oak species that call California home.
This passion and interest in making things grow led him to create an impromptu native plant nursery on the side of his Menlo Park home, where he grew young trees from acorns he had gathered in the wild. In all, he estimates that he grew about 2,500 young trees during his time in California, which he gave away to individuals and donated to organizations.
After subsequent stays in New York State, he and his wife returned to Michigan. In order to further his interests in agriculture and the environment, and particularly ecological restoration, he went back to school at the University of Michigan where he earned a master's degree in landscape architecture, specializing in ecological restoration.
Burdened with a burning need to pursue his desire to grow plants and help the environment, he started Wildtype Nursery by tirelessly hand-tilling soil and planting acorns and other tree seeds in three plots across the state in order to sell them bare root to customers.
Of course, trees have a bit of a lead time (years) before you have a sizable plant, so eventually he stretched out into herbaceous plants (wildflowers, grasses, sedges, etc.) in order to broaden his offerings, and sell something with a quicker turnaround. He started with approximately 30 total species, and now the 2010/11 Wildtype Catalog boasts of 230 herbaceous and woody species.
Habitats represented by these offerings cover the gamut, from aquatic to wetland (including fens) to woodland, savanna and prairie. Deserts are not represented, but he does carry a number of plants that may be found on and around sand dunes, and his catalog also includes cacti, of which there are two species native to Michigan.
All of this experience, and growth of a successful business, have led to a number of impressions and strong feelings about native plants and peoples' uses and impressions of them. First, he wants customers to know that simply because you use native plants in a landscape does not make it low maintenance.
And further, he adds, no garden has no need for maintenance (all gardens require some maintenance). But, you can design a landscape where, by using the correct plants in the correct situation, you can reduce the amount of maintenance needed over time.
"Low maintenance comes from the design" he says.
Photo by Marietta Garr, http://www.davesgarden.com/members/mgarr
As for his own favorite native plants? He loves trees, for their permanence and strong position in the landscape, as well as their graceful beauty, and oaks are among his favorites.
Another of his favorites is Spikenard (Aralia racemosa), which is an outstanding plant for landscapes in shaded settings. (I can attest to this as I have one prominently placed in my front yard that starts from scratch every year, grows to about three feet high and wide, and has a cluster of small yellow flowers that become grapelike clusters of small, burgundy colored berries in the fall).
What really excites Bill now is to find plants that are rare in the landscape. Along this line, a small shrub that he also likes and hopes to be able to offer in his nursery someday is Leatherwood (Dirca palustris), which is a fairly uncommon shrub found in moist woods.
Every time I speak with Bill, I learn something. Usually it's about native plants, but with his breadth of experience from living in different places and his interests in a range of subjects, it may be something entirely different.
He is always happy to pass along valuable information about plants a customer may be interested in, help to understand what might be going on with their existing plants, or to understand what those plants might be.
A short excursion to Wildtype Nursery is a must for anyone interested in native plants. How many times do you get to see ferns growing where dairy cows once chewed their cud? The sheer number of native species in one place is enough to make a native plant nerd/aficionado drool.
The month of May is the best time for a shopping excursion, as he's open for retail business the last three weekends of the month. If you want to check out his newly remodeled website and start building your shopping list, visit http://www.wildtypeplants.com/. It's only about an hour's drive from Ann Arbor, so take a friend and head northwest!
I'm pleased to say that the natives are on an upward trend in my yard. Today, I noticed bloodroot, round-leaved hepatica, Dutchman's breeches, tons of violets, Virginia bluebells, rue anemone, spring beauty, spicebush and Pennsylvania sedge all blooming, and wild ginger, fringed loosestrife, green-headed coneflower, thimbleweed and wild geranium all emerging.
Pay no attention to the snowflakes in the air and on the ground, or occasional flodding, Michigan spring is here! Get out and enjoy nature, everyone!
Rick is a local landscape architect with a special interest in all things natural, including native plants and the critters that eat them. You can contact him at yourland1824@gmail.com.