Posted on
Fri, Sep 7, 2012 : 3 p.m.
Giving a major deck update, without breaking the bank
By Keith A. Paul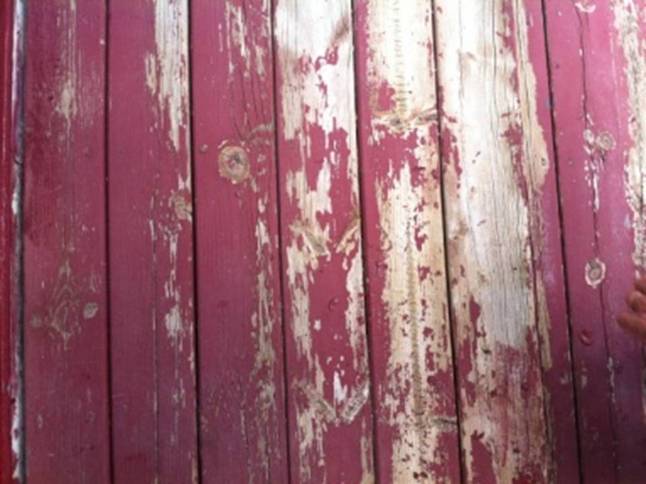 Photo by: Nicholas Paul
Hi Keith, I have a wood deck with solid color stain, (which looks like paint), that I have to touch up yearly because it continues to flake off. I heard that removing the paint in its entirety is a major undertaking, which I do not want to do. I would like to protect the deck as winter is right around the corner. Do you have any suggestions to minimize the yearly maintenance?
—Tom B., Ann Arbor
Hi Tom, I understand the frustration of yearly maintenance of a solid color stained deck. Many times the stain will flake or quickly deteriorate based on many factors which include weather, usage, spills from a barbecue grill, etc. The main cause of accelerated deterioration, however, is improper preparation.
Was the deck properly cleaned prior to staining? Was the deck dry? Did it rain soon after applying the stain? What is the age of the deck boards? All of these things can significantly impact the length of a properly sealed deck.
Although any decking system has periodic maintenance, there are a few alternatives which may help you minimize your efforts. This includes removing existing deck boards and installing composite deck boards or plastic decking. Using a floor sander to completely sand off your existing stain is also possible but is very labor intensive. Another option is to apply a brand of new paint product which claims to last eight to 10 years with little or no maintenance. This is what we will cover in this week's article.
As my wife and I walked through a hardware store, our eyes were caught by a deck painting product which claims to take the worst of decks and restore them to a brand new appearance. Since our home has the same issue as yours, I decided that this would be worth some time to research and test (market research of course), for this article. The product is called Deck Restore.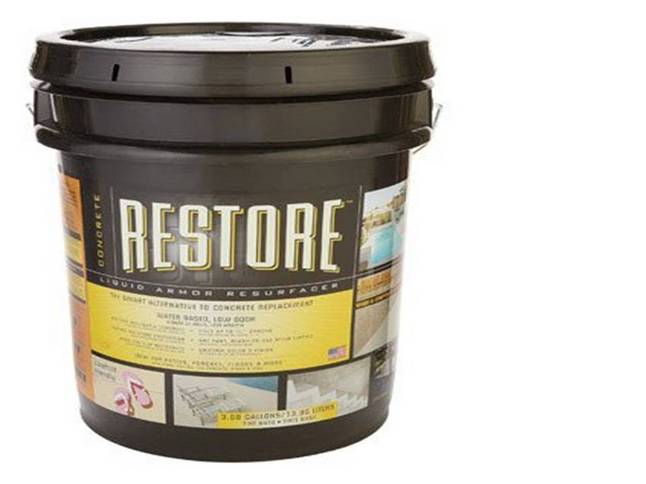 Photo by: Amazon
Upon further research, I found many complimentary reviews and a few negative. The positive reviews claimed the product's statements are true and has given an old deck a new appearance. The negative reviews mostly stated the product did not cover the 100 square foot as stated.
The product is a very thick and grained paint applied with a textured honeycomb roller to fill in splits within the wood decking. Since our deck was painted two years prior with a solid color stain and approximately 70 percent peeled away, I decided to purchase the product.
The purchase cost approximately $500, which included two five-gallon buckets and applicable material to have some fun (and market research, of course). The purchase also included a gallon of regular color-matched semi transparent stain for vertical surfaces such as railings and in-between decking boards where the decking paint was not applicable.
I cleaned and the deck as directed by the manufacture instructions to ensure proper adhesion. Then I began to paint vertical surfaces prior to horizontal surfaces, as directed. Since the application states to use their honeycomb roller to ensure proper thickness for the horizontal sections, it took about twice the time to cover both coats as compared to applying solid color stain. It was thick and filled in almost all the cracks and crevices in the existing deck boards. It covered almost 100 square feet but could easily cover less if I wanted to give the coverage a thicker coat.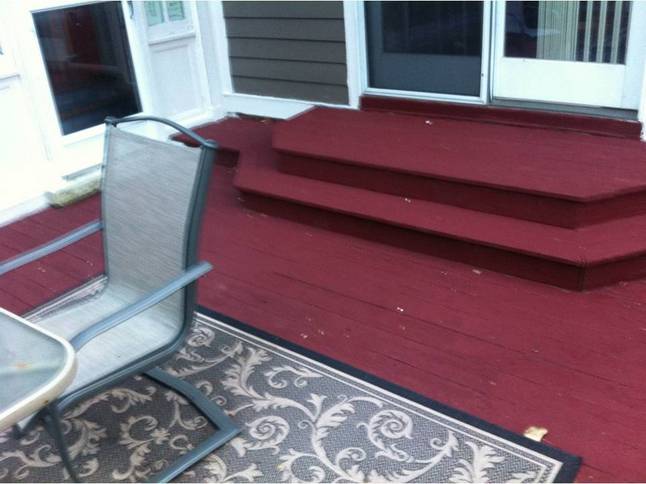 Photo by: Nicholas Paul
Although it was a costly product as compared to solid cover stain, I was very happy with the product, and it does make the deck have a relatively new appearance. I will be extremely happy if it lasts as long as the product claims, eight to 10 years of maintenance-free living. Stay tuned as I will give an update in the years to come.
Keith A. Paul is a State of Michigan Licensed Builder and a Certified Aging in Place Specialist. Paul serves as President and founding member of Nationally franchised HandyPro Handyman Service, servicing Washtenaw, Wayne and Oakland Counties. www.handypro.com. Email questions or comments to kpaul@handypro.com