It's a beautiful time to tour local gardens at upcoming home and garden walks
Posted on Tue, Jun 1, 2010 : 1:30 p.m.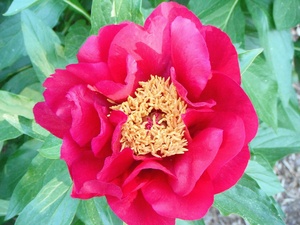 photo by Fabio Busonero


The Ann Arbor area is bustling with opportunities to enjoy beautiful blooms this week. In addition to exploring local neighborhoods, folks can take advantage of these upcoming garden tours:




10 a.m.-5 p.m. Saturday
In downtown Dexter, enjoy a self-guided tour of six gardens with docents to answer questions at the Dexter Garden Club Garden Walk. Tickets are $10 for the walk and may be purchased at local businesses listed here.

10 a.m.-5 p.m. Sunday
The Ann Arbor City Club hosts its 58th Annual Home Tour of six local homes, with proceeds benefiting the Washtenaw Area Council for Children. Tickets are $12, with a $15 brunch open to the public from 10 a.m.-2 p.m. at the Ann Arbor City Club at 1830 Washtenaw Ave. Contact Cindy DeGalan, 734-426-5908, with any questions.

1 p.m.-4 p.m. Sunday
Nichols Arboretum at the University of Michigan, 1610 Washington Heights, kicks off its annual Peony Festival with a party at the Peony Garden, including an indoor cut flower display, peony bingo for kids and vote for your favorite peony. Explore more than 270 historic cultivated varieties from the 19th and early 20th century representing the best American, Canadian and European peonies of the era. The Peony Festival lasts from June 6-13.

10 a.m.-4 p.m. June 12
The Ann Arbor Branch of the Woman's National Farm & Garden (AAF&G) celebrates its 20th anniversary this year during its 20th Annual Ann Arbor Garden Walk. Tickets are $12 and include admission to six gardens plus the Gaffield Children's Garden and the Conservatory at Matthaei Botanical Gardens. Included are a sustainable stone, cottage, native, eclectic, country and bold styles. Proceeds benefit Edible Avalon Community Gardens and U-M Matthaei Botanical Gardens.

What beautiful gardens have you seen around town? Tell us your favorite spots, and send us your best photos to enter in our upcoming garden photo contest by emailing community@annarbor.com.

Do you have a gardening information or advice you'd like to share? Pam Stout coordinates Home & Garden and Faith coverage for AnnArbor.com. She can be reached at pamstout@annarbor.com.