Posted on
Wed, Nov 3, 2010 : 7:18 a.m.
Keep your shower curtain and tub mat mold free
By Sarah Finks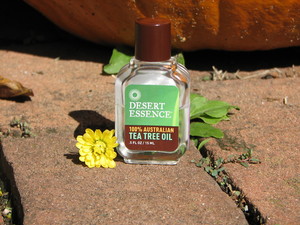 Sarah Finks | Contributor
Mold on the shower curtain and tub mat -- it happens to everyone eventually. Here are a few methods I use that help with this problem.
1) Start with a fabric shower curtain liner. They are a bit more expensive but, I think, well worth the money. First, they are made out of fabric instead of PVC plastic, which is better for you and the environment. Second, you can throw them into the washing machine to clean which reduces the need for bleach. And finally, fabric is just more esthetically pleasing than plastic: all around a good investment.
2) Once you have mold on an item, it is very difficult to get rid of the discoloration without bleach. So if you already have mold on your tub mat or shower curtain, do a deep clean with a little bit of bleach.
3) In order to maintain your clean items, make a solution of water and tee tree oil. Remember the bug repellant we made a few months ago? Grab it! Every time you are finished with the tub, hang up the tub mat and give it a good spray with the tee tree oil spray. Close the shower curtain and spray the liner with the tee tree oil as well. Be sure to leave the fan on and the door open in the bathroom to help let the moisture out. Tee tree oil is a natural deterrent to mold, and it smells great. I also try to make a habit of washing the shower liner in the washing machine on HOT every month or two. Just to stay ahead of the mold, more so in the summer than winter.
Good luck, and I hope this helps!
Sarah Finks is a local mom and blogger trying to find order amongst the chaos of three small boys and a wonderful husband. Feel free to e-mail me at threeboys.home@gmail.com or check out my blog at threeboys-home.blogspot.com for more household tips.