Posted on
Mon, Jan 2, 2012 : 12:01 a.m.
Kentucky Coffee Tree: A native plant with seeds you can drink or play with
By Rick Meader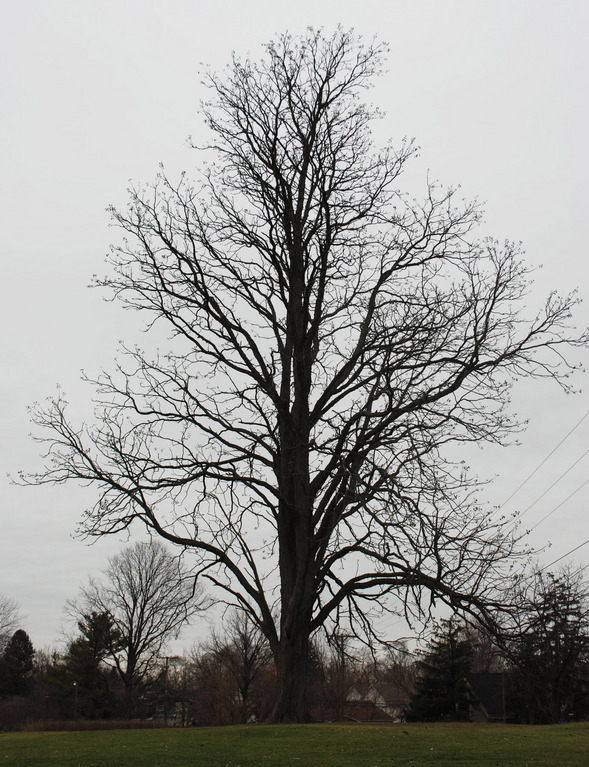 Rick Meader | Contributor
In this on-going mini-series about native trees that make seed pods, today we'll learn something about the former state tree of Kentucky, the Kentucky Coffee Tree (Gymnocladus dioica). This is the largest of the Michigan native pod-makers, and it makes a very nice addition to many situations that need a tall deciduous tree. And, the seeds make great cat toys! Let's learn more.
The Kentucky Coffee Tree got its common name from settlers from the east who first encountered it in Kentucky, where it is also native. They would roast the seeds and use them as a (poor) coffee substitute. The native range extends from New York west to Wisconsin (Michigan is at the northern edge of this range), south to Oklahoma and east to Kentucky and Tennessee.
Due to distribution by Native Americans, who used the pulpwood to fight insanity and who used the seeds as counters or in a dice game of some sort, it is also found in the Dakotas, Alabama, Georgia, the Carolinas and the east coast. In Michigan, it only exists naturally in the lower third of the lower Peninsula and is normally found in Michigan on the moist soils in river floodplains.
Like the honeylocust (Gleditsia triacanthos) we talked about in the last entry, this tree is a member of the pea family (Fabaceae), but, unlike the honeylocust, it does not fix nitrogen in its root system, and does not have thorns.
The leaves are doubly compound (its compound leaves have compound leaves off of them) that are late to form and early to fall off, but turn a very nice shade of yellow in the fall and have a massive spread. A great photo of the tree's leaf can be found at the Michigan flora site linked above.
The seed pods may get to as long as five inches, with a sweet green gummy liquid holding the nut-brown seeds in place in the pod. The seeds themselves are about nickel-sized, but fairly thick and rounded, so they are fun to play with — just don't eat them.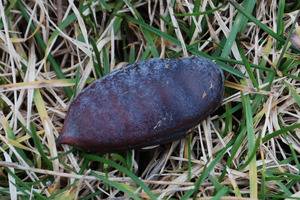 Rick Meader | Contributor
Some Native Americans also used large quantities of the seed to put in the water and stupefy or kill fish. While animals don't use the seeds as food due to their toxicity, the tree is the larval host for the bisected honey locust moth (Sphingicampa bisecta) and the bicolored honey locust moth (Sphingicampa bicolor).

While, in Michigan, it is found naturally in floodplains, it can also be grown as a street tree in less favorable conditions. In fact, there is a good stretch of them on South Boulevard in Ann Arbor, and they form a nice allee along Barton Shore Drive in Barton Hills. There is also a large specimen on the front lawn of the president's house on the University of Michigan campus. It can reach heights of 60-80 feet and a spread of about 25-40 feet (see photo for a good view of a magnificent specimen along Packard Road without its leaves, but with many seed pods remaining).
If you want to use it in your landscape, it is carried in many, but not all, mainstream nurseries. Make sure you plant it in a sunny location and, ideally, in a situation with rich, moist soil. And, be prepared to have some seed pods to clean up in the fall. Also, be patient with it as it is a bit gangly as a youngster, but is relatively fast-growing and is quite magnificent once it gets past its awkward childhood.
If you do add it to your yard, you can invite your friends over for a good cup of coffee to admire your new, fairly uncommon shade tree while you sing a round of "My Old Kentucky Home."
Get out and enjoy the open woods of winter, everyone!
Rick is a local landscape architect with a special interest in all things natural, including creating designs that include a lot of native plants (and the critters they support). You can contact him at yourland1824@gmail.com.