Posted on
Fri, Feb 3, 2012 : 6 a.m.
Locate moisture in your walls now to prevent major damage later
By Keith A. Paul
Hi. I read your article in AnnArbor.com newspaper and thought you might be able to steer me in the right direction. A few years ago, we started noticing ants getting into the house near a window of ours and also on an exterior wall. This past spring, it got much worse with the ants.
I called a pest control place, and they said that by the time they were able to come out that the ants would be gone (they were in a few days) and that we have a moisture problem somewhere, which is where the nest would be.
We have siding on our home (vinyl, I believe, with wood behind it). My husband and I went outside and pulled some siding off. We found a large section of wood about one- or two-feet square that was clearly wet and rotting. It was not right below the window as we thought it would be but to the side of it. Any of the other areas we looked at were bone dry (we do not have Tyvek).
It is clear we need someone to come out just before spring hits to remove and repair the wood and also put the siding back up. My concern is we do not know why this particular area got wet and feel we need to make sure whomever comes out will be able to help us determine this.
Also, I am wondering if there is any kind of tool that would detect any other areas on the exterior walls that would have water damage? We do not know who to seek for this repair as we will obviously need the siding put back on as well. Can you recommend who we would contact that would be appropriate for the job? Our house is approx. 12 years old. Thank you for your time and attention.
Sincerely,
—Lisa G.
HI Lisa,
Years ago, our company was hired to remove one piece of rotting wood, along the bottom porch exterior of a client's home. Once the board was removed we noticed the entire wall framing had rotted away due to carpenter ants and moisture rot. The wall had to be completely removed and rebuilt, causing much more time and money for our client. Taking the proper steps could help you avoid a similar homeowner nightmare.
Even the smallest amount of moisture can cause major problems such as wood rot, infestation and mold.
You can hire a contractor who specializes in moisture detection or a home inspector who can detect the moisture for you. However, because the technology for moisture detection has increased and helped drive cost down, you now have the capability to do it yourself.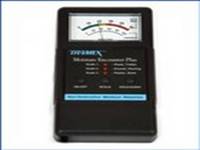 Photo by: tramexltd.com
There are moisture detecting tools on the market such as:

1.
Analog detection
, which can run from $100 up to $1,000+, or
2. Ryobi's meter - cost approximately $50, or

3. Inexpensive Thermal leak detectors, which cost approximately $25.

Unfortunately, I have not found reviews on consumer reports to give you a recommendation, however out of 170 reviews on Amazon.com, the Black and Decker Thermal detector has a rating of 4.5 stars.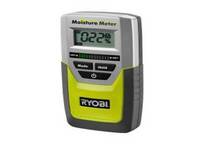 Photo by: homedepot.com
If you are unsure, I always suggest you leave it to the professionals who have years of training in this field. You see, locating the source of a water leak can sometimes be tricky. Water can enter your home from one area and, without you noticing, exit in a completely different area.
If you are a DIY-er, then the inexpensive model listed in #3 maybe the way to begin, if you still are questioning the damage, or root cause of the leak. Otherwise, perhaps hire a professional and buy one of the new handyman detector toys. That way you still have the tool for other applications, as Mother Nature always finds a way to have water enter a home over time.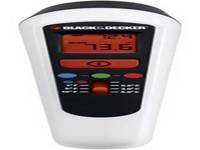 Photo by: amazon.com
For contractor recommendations please contact National Association of Remodeling Industry (NARI), Southeast Michigan Chapter, or Builders & Remodelers Association of Greater Ann Arbor. If you still can't find a contractor, you can always call HandyPro and they will send someone out to help you.
Paul is a State of Michigan Licensed Builder. Paul serves as President and founding member of Nationally franchised HandyPro Handyman Service, servicing Washtenaw, Wayne and Oakland Counties. www.handypro.com. Listen to Paul every Saturday at 11 a.m. on "It's Your Business, Make It Happen" WAAM Talk 1600AM. Email questions or comments to kpaul@handypro.com.