Posted on
Sat, Dec 8, 2012 : 1:31 p.m.
Learn to care for holiday and other indoor plants at the Master Gardener Talk Series at Nicola's Books
By Jim and Janice Leach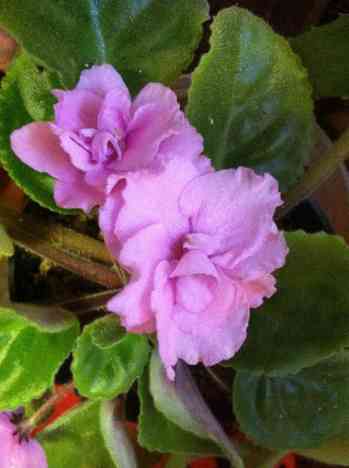 The Master Gardener Talk Series at Nicola's Books continues on Monday, Dec. 10 at 7 p.m. with a presentation on "Advice on Caring for Holiday and Other Indoor Plants."
Nicola's Books
is located at 2513 Jackson Road, Ann Arbor, in the Westgate Shopping Center.
House plants are much more than a simple distraction for gardeners who have to wait out the winter months in places like Michigan. In addition to brightening up homes and offices, house plants contribute significantly toward improving indoor air quality.
Moreover, holiday plants are great gifts to give or receive. Selecting healthy plants with firm green leaves and stalks will give plants a better chance of survival. A little knowledge of how to care for indoor plants can prolong their lives significantly.
The talk will be led by Madolyn Kaminski, advanced master gardener, chair of Herb Study at Matthaei Botanical Gardens and a frequent contributor to the Master Gardener Dial-A-Garden.
Master gardeners are enthusiastic gardeners/volunteers trained by the MSU Extension Service in horticultural information and research-based gardening methods. For more information about the local MSU Extension program, see their website.
Although it may not be gardening weather, enjoy the cozy comfort of the bookstore and a lively discussion at this Monday's Master Garden Talk. Handouts will be available; there will be time for questions too.
Please note that there will be no Master Gardener Talk in January, but the MG Talks will resume in February.
Jim and Janice Leach tend a backyard plot in downtown Ann Arbor, where they try to grow as many vegetables and other plants as possible. For the last five years, they've published gardening tips, photos and stories at their 20 Minute Garden website.