Posted on
Wed, Nov 24, 2010 : 5:31 a.m.
Garden Faerie: My first orchid - the drama begins
By Monica Milla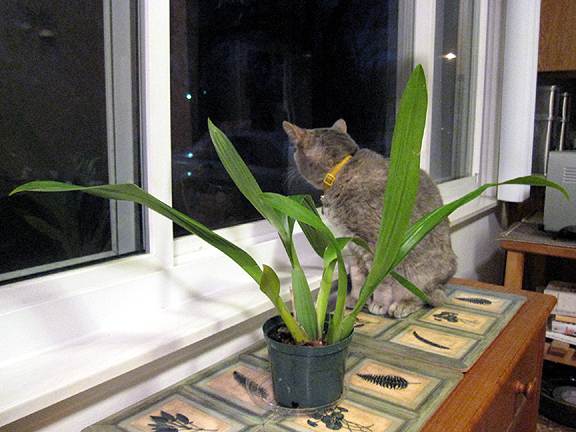 Monica Milla | Contributor
On Sunday, my friend Amy and I attended a talk at a meeting of the Ann Arbor Orchid Society. Amy has about 10 orchids growing on her windowsill, while I never envisioned growing one. There was a drawing for member-donated orchids, and guests received a free raffle ticket. I wasn't worried about winning one because I rarely win anything. But of course my number was called, and now I'm trying not to kill an Oncidium Sharry Baby 'Sweet Fragrance.'
I like orchids. I do. I always marvel at the contrast between their incredibly colorful, dramatic flowers and their rather nondescript leaves. The flowers don't even seem real; they're that exotic and fanciful.
I've never been drawn to grow one, though, because I'm not the biggest houseplant fan in general (very limited indoor space), and I'm very much a right-plant-for-local-conditions kind of gardener. I love native plants and wildflowers and anything else adapted to our temperature, humidity and soil conditions. I'm all about tough love; I water new plants in well and plant them in their desired locations, but from then on, they have to survive more or less on their own. I don't fertilize (except with compost), and I don't water (except in a drought). I do have a huge variety of plants, many native, which means I get a lot of insects. The "good" ones keep the "bad" ones in check, all without my using insecticides of any kind.
So, to me, the idea of growing a plant that prefers warm, humid and nutrient-rich conditions in our Michigan climate, is just, well, insane!
But it felt rude to turn down a free plant, and I do like to try new things, so I decided to view this whole affair as a crazy, mad-scientist type of experiment.
A nice member of the orchid society gave me some basic care instructions, which I meticulously jotted down. Feeling somewhat capable of being a decent steward of this orchid, my first order of business was getting her home safely, watering her and setting her on a plant stand next to my sunniest window.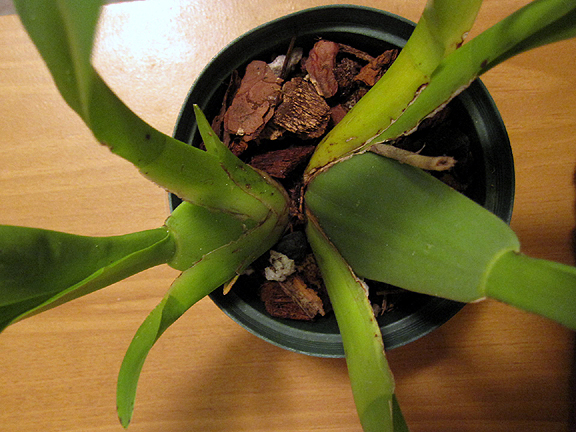 Monica Milla | Contributor
Secondly, I realized I could never commit to anything named Sharry Baby, so I renamed her Hypatia, after a scholar of the Alexandrian Library in Greece around 400 AD. She was a mathematician, philosopher, and astronomer, working in the world's first research institute. And if this interlude with an orchid isn't research, I don't know what it is!
Thirdly, I Googled her and found out that the blooms will smell like chocolate, that this a good plant for first-time orchid growers and that orchids cost a lot more than I would have guessed.
Well, okay. Fine then. I will try to keep her alive, in the name of research (and chocolate)!
Monica Milla, the Garden Faerie, is a master gardener volunteer, garden speaker, garden coach and author of "Fun with Winter Seed Sowing."