Posted on
Fri, Jun 22, 2012 : 7:26 a.m.
Summer vacations: A little planning and organizing can make your trip more fun
By Judy DiForte
School is out, and summer is officially here — time to get the heck out of Dodge!
This time of year, many of our clients at The Betty Brigade need a little help preparing for and organizing their vacations. It's amazing how much of an effect what you pack has on the enjoyment — or not — of your trip. Here are a few tips for better packing and planning: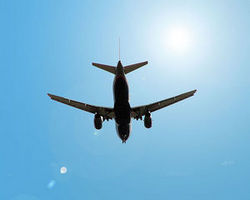 Photo by Flickr user JoshuaDavisPhotography

• Pack on paper before you fill your suitcase. Jot down the kinds of activities you'll likely be involved in. Swimming? Dining in nice restaurants? Walking? Touring in a bus? This will help you decide on the clothing and gear you'll need, and how much of each. List pants together, tops together, etc., so you can easily see if you have too much or too little of an item.
• As departure time draws near, check your destination's extended forecast to better predict the need for outerwear, hats and umbrellas. Rule of thumb: pack items you can layer for colder temperatures and remove as you get warmer.
• Be prepared for the worst. If travelling by plane with at least one companion, share your packing so that if one suitcase is lost, everyone loses some, but no one loses all. Never put anything you can't live without in a checked bag. Keep prescriptions, glasses, important documents in your carry-on bag, along with one change of clothing and daily-use toiletries.
Happy landings!
Judy DiForte is a professional organizer and marketing manager at The Betty Brigade, an Ann Arbor-based concierge company specializing in organizing, moving coordination and event planning. Have a comment? Leave it here or email her at Judy@BettyBrigade.com.