Posted on
Fri, May 13, 2011 : 9:55 a.m.
Share your extra plants at garden swap in Ann Arbor
By Monica Milla
Are some of your plants outgrowing your space, or are you just in the mood for something new?
If so, start dividing, digging up and labeling your extras and attend a free community plant swap on May 21 in Ann Arbor.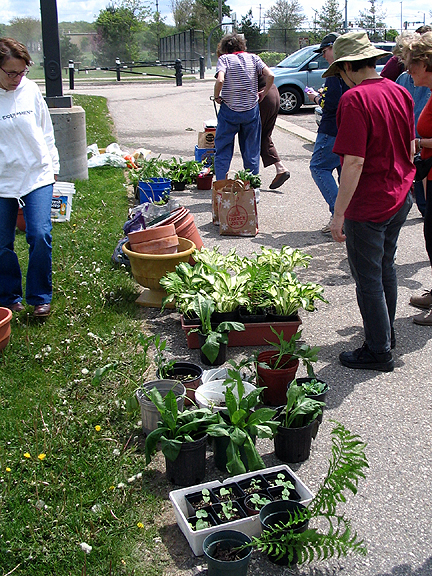 Monica Milla | Contributor
The swap takes place at 10 a.m. May 21 at Southeast Area Park on the northwest corner of Ellsworth and Platt roads (enter off Ellsworth).
Please label your plants: annuals, perennials, shrubs, bulbs, tubers and more are all accepted. Other non-plant items are also acceptable to exchange, so bring extra tools, books, garden decor, etc.
You will arrange trades one-on-one with other attendees.
For more information, please contact baskett1@hotmail.com.
If you know of other plant exchanges in the area, leave the details in a comment.
Monica Milla, the Garden Faerie, is a master gardener volunteer, instructor, speaker, garden coach, and author of "Fun with Winter Seed Sowing."