Posted on
Wed, Feb 16, 2011 : 6:11 a.m.
Garden Faerie: Recycle plastic bottle caps at Aveda
By Monica Milla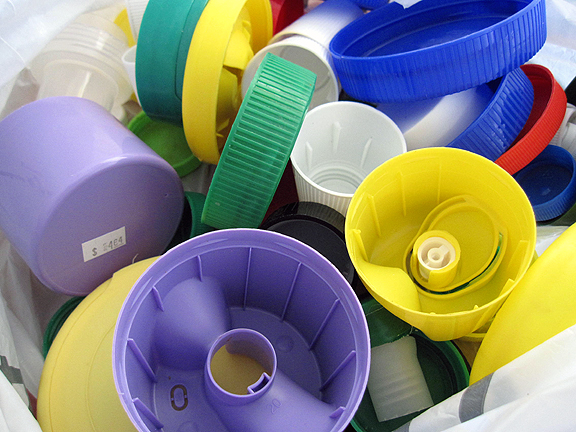 Monica Milla | Contributor
Ever wonder what to do with all the plastic bottle caps that aren't recyclable through the city of Ann Arbor's recycling program? Collect them and drop them off at Douglas J salon or the Aveda Institute!
The program accepts rigid plastic caps, such as:
- Threaded-neck caps (such as those on shampoo, beverage, mouthwash and pill bottles)
- Flip-top caps (like on toothpaste and ketchup bottles)
- Odd-shaped lids (like on laundry detergent bottles and aerosol cans)
- Jar lids (like on peanut butter and Nutella)
The program does not collect:
- Soft, non-rigid plastic lids (like on yogurt, margarine or cottage cheese container lids)
- Plastic pump or spray-top lids
The Douglas J salon is at 333 Maynard St., and the Aveda Institute is at 500 E. Liberty, both in downtown Ann Arbor. There are other locations throughout Michigan and the U.S. and Canada (see below).
More Info
Find an Aveda Institute near you (throughout the U.S. and Canada)
Find a Douglas J salon near you (Ann Arbor, East Lansing, Royal Oak, Okemos, Grand Rapids and Chicago)
Browse the Cap Collection Guide
Monica Milla, the Garden Faerie, is a master gardener volunteer, garden speaker, garden coach and author of "Fun with Winter Seed Sowing."