Posted on
Fri, Nov 19, 2010 : 9:40 a.m.
Seven winter prep-steps for your home
By Keith A. Paul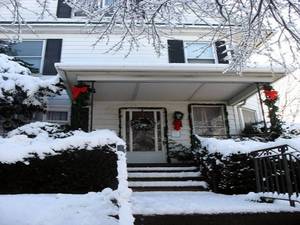 Photo by di_the_huntress
Last spring, I had to complete a few projects that could have been prevented if I had prepared better the previous fall: for instance, turning off my spigot instead of letting it freeze and burst in my basement. What other steps can I take in order to prepare my home for Ole' Man Winter?
John H. Ann Arbor
There are several steps that can be easily accomplished that will not only save you from experiencing "Niagara Falls" in your home but can also save you a little money and energy as well.

1. Seal all windows: Ensure your windows are properly caulked and insulated. A visual inspection of the exterior caulking will allow you to see gaps or deteriorating material. Replace as necessary. A drafty window can be identified by taking a lit candle around the interior perimeter of the window. If there is a draft but the caulking is good, then it is possible there is inadequate window insulation. Check by carefully removing the window trim and then insert insulation into the open gaps with insulation such as Great Stuff Insulating Foam Seal . Also, this process works well with electrical plugs and switches located on an exterior wall that make the candle flicker.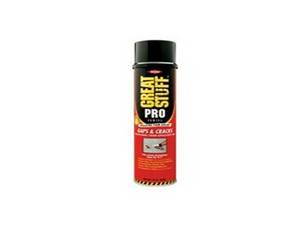 Photo by Amozo.com
2. Seal all doors: After making sure that they are well-insulated, ensure that the weather stripping around the doors is in good shape. If you can see light outside when the door is closed, it is a good sign that the weather seal needs to be replaced. Replace as necessary. Doors with poor weather stripping have been compared to having an open window in your home during the winter.
3. Turn off and drain exterior water spigots: Needless to say, and as a benefit to our readers, turn off the outside spigots from the inside of your home, then open the spigots to allow any remaining water to drain out. I have also witnessed frost free water spigots that have actually frozen because the water was not turned off inside of the home and the line properly drained from the outside. I would advise to close and drain them as well to be on the safe side.
4. Clean the gutters: Once all the leaves have fallen, clean and rinse the gutters and downspouts. Clean gutters will help allow the snow and ice to melt and drain properly to lessen the chances of ice damming.
5. Verify adequate insulation and ventilation in your attic: Attics are designed to breath and keep cool during the winter. In Michigan, the R-Value insulation's minimum level according to EnergyStar.gov is R-49
6. Do some general changing: Change the batteries in your smoke and carbon monoxide detectors. Change the direction of your ceiling fans to pull the warm air near the ceiling down along the walls, making the room warmer. Change your furnace filter — this simple process can improve your indoor air quality and save you money on monthly heating bills.
7. Prepare your lawn: Make your lawn the envy of the neighborhood!! Mulch and remove all large leaves and debris. Cutting the grass shorter than normal will allow the lawn to properly breathe during the winter and spring. This is also an excellent time for aerating.
Paul is a State of Michigan Licensed Builder. Paul serves as President and founding member of Nationally franchised HandyPro Handyman Service, servicing Washtenaw, Wayne and Oakland Counties. www.handypro.com. Listen to Paul every Saturday at 11 a.m. on "It's Your Home, Let's Talk About It" WAAM Talk 1600AM. Email questions or comments to kpaul@handypro.com.