Posted on
Sat, Dec 15, 2012 : 11:27 a.m.
'The Native Landscape Reader' would be ideal Christmas gift for readers and gardeners
By Rick Meader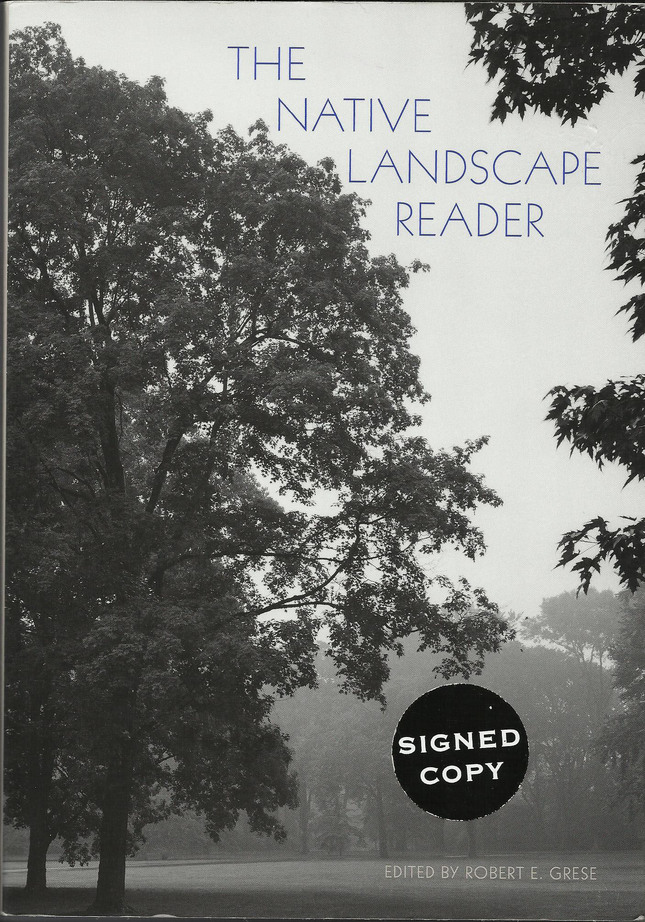 Rick Meader | Contributor
As Christmas comes, you may be looking for an "out of the mainstream" gift for the avid reader, history buff, nature buff or gardener in your family. The Native Landscape Reader, by Robert (Bob) Grese (published by the University of Massachusetts Press, 2011), is a book that has appeal to all of these groups, and this entry is a shameless, unpaid, plug for the book (available at the Matthaei Botanical Gardens gift shop, Amazon and other worthwhile booksellers).
In the course of his previous writings (Jens Jensen: Maker of Natural Parks and Gardens, an introduction to a reprint of a book by Ossian C. Simonds, Landscape Gardening and articles) and numerous speeches and course lectures on landscaping and landscape architects, Bob has accumulated a library of articles and books written through history about gardening and the natural landscape. This book is a compilation of some of these articles.
While the names might not be familiar to all, the table of contents shows a veritable "Who's Who" in the history of landscape architecture. Frederick Law Olmsted, Jens Jensen, Andrew Jackson Downing, Horace William Shaler Cleveland, Liberty Hyde Bailey and O.C. Simonds are but a few of the landscape designers with one or more entries included. They all speak of the importance of seeking inspiration and guidance from nature, and in particular the natural surroundings of a site. By doing this, the designs created and plants used will survive and prosper, and fit with the area.
Most of these articles were written over 70 years ago, and significant development has created much greater separation from truly native habitats through the loss of those habitats to subdivisions, roads and commercial projects. Still, this advice remains valuable in creating a habitat for your own home that is welcoming to you, birds, butterflies, chipmunks and other wildlife that make all of our lives more complete, even if we don't realize it in their absence from the overly neat, sterile landscapes that we've become accustomed to in our modern lives.
Other authors are naturalists, some famous and others relatively obscure. Aldo Leopold, Henry Chandler Cowles, Charles Sprague Sargent, Stephen Sargent Visher and others have articles describing specific habitats and the importance of natural habitats to other natural habitats, wildlife and mankind as a whole, for inspiration and restoration of the spirit and soul. In the increasingly developed world they lived in (sometimes 100 years ago or more), when there was much more existing native landscape than we have today, even they saw the perils of habitat loss, and the ramifications of that loss.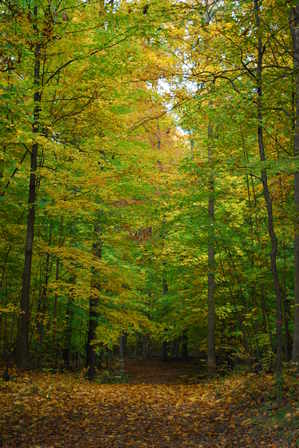 Rick Meader | Contributor
Still other articles are more descriptive articles by sources not at all scientific or related to landscape design — people like Danske Danbridge, the poet, and Thomas Cole, the famous landscape painter. These articles talk in more general terms about the value and beauty of natural landscapes.
Although I've never been in New England, reading Thomas Cole's description of the forested mountains there took me back to the time he lived, when bears, wolves and other wildlife had homes where there are probably now lakeside cabins or subdivisions in the woods. Articles describing the importance of woods, and descriptions of native habitats and species not solely devoted to their use in landscaping add depth to the book that increase its utility and appeal to a wider audience than just landscapers or gardeners.
A compilation is just a collection of articles unless there is meaningful text to tie them together, summarize the messages taught and extract from them some lessons and inspiration for meaningful living going forward. Bob's easily read and understood writing style make his additions in this regard extremely helpful. They provide some historical context in which the articles were written and add current thought in the context of the current status of our environment.
It's amazing (and discouraging) to me in reading this book, that they were discussing some of the same issues way back when that we're facing today and we don't seem to have learned much from the lessons they taught. At the same time, it's also a great education, written in a wide variety of styles, offered by a litany of teachers with undeniable credentials and acclaim.
Whoever reads this book will come away with a much deeper understanding of the native landscape, why it is so important to man and wildlife, and why it is so important to preserve what we have, restore what we've lost wherever possible, and add elements of native landscapes wherever we can, whether it be to our homes, our commercial or spiritual landscapes, or our parks.
I hope that you'll buy this book, for you and your friends/loved ones, and take the authors' messages to heart. We'll all benefit if we do.
Rick Meader is a local landscape architect with a special interest in all things natural, including creating designs that include a lot of native plants (and the critters they support). You can contact him at yourland1824@gmail.com.