Posted on
Fri, Jan 7, 2011 : 12:40 p.m.
Thinking of buying a home in need of repair? Consider a 203K loan
By Keith A. Paul
In 2011 I am searching for a new property and want to locate a fixer-upper. I heard there is a 203k loan program that could help me find a home in need of a lot of TLC, (tender loving care) and get it drastically cheaper than traditional homes. Since this will be my first home, could you share some of your experiences?
-Joel A., Northville.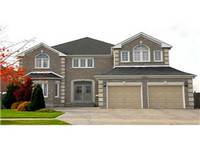 Photo by: office.com
Hi Joel, in my opinion, there has not been a better time for a 203K loan, but use caution as no one has a crystal ball on the stability of the real estate market. This Federal Housing Administration (FHA) loan has been designed for the rehabilitation of eligible single family homes which you must occupy. These loans will allow you to locate a distressed property, and the mortgage company will loan you the money for the property
and
the repairs and improvement. For more information and eligibility requirements visit the government's Housing and Urban Development (HUD)
page on the 203K loan
.
As a real estate investor in single family homes, a commercial building, a small apartment building and a recent 203K mortgage participant for my most recent home in February 2010, I'm excited to help you in your endeavors, since real estate investing is a passion of mine.

There are many experts that say Michigan is the worst economy for real estate investing; however depending on your goals, it could be the best opportunity! There are many investors flocking here because of the probability of finding the perfect investment and highest return on their dollar. You see, there is an excess inventory of abandoned Metro Detroit homes which continue to deteriorate. Although it is terribly sad that so many have lost their homes, there is an opportunity to help the neighborhood by occupying an otherwise abandoned, distressed home.
Our company would prepare these foreclosed homes, (change locks, repair doors, cover windows, repair plumbing), for banks, sometimes as many as 40 homes a day. That's good news for you! Locating a property significantly under market value is much easier than in previous years. There are many opportunities to locate a property in a desirable area that is in need of improvement and, (depending if your situation was similar to ours), live in a totally updated and renovated home… with equity and at a reduced price.
As with any major successful projects, homework and planning are the keys to success. Locating the right property is the first priority and of utmost importance. The second step is to get estimates of the repairs and improvements in writing. And make sure the numbers work on paper. What numbers?
The mortgage company will give you two appraisals: one for "as is" condition and a second for after renovation. Together with your rehabilitation estimate, this will help in determining if this could be a feasible investment. The purchase price of the home and the amount of the repairs must be less than the appraised value. Not only does this ensure that you will get a nice home and value for your time and money, but the lender will not be able to lend the amount necessary if it is above the appraised value. How do you do this?
Once you locate a property that passes the previous criteria, have it inspected by a home inspector who will provide you with a property condition report. Inspectors can be found at the American Society of Home Inspectors. I've met too many people that thought they were saving $250-$500 on an inspection by doing it themselves. But a good friend of mine used an inspector, and it saved him from purchasing a home with an overlooked basement foundation repair that would have cost more than $10,000! This inspection report can be used to identify the repairs and help protect and prevent you from buying a "money pit."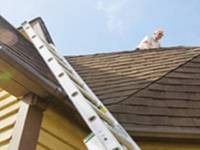 Photo by: National Association of Home Inspectors
Pete Dotson, the owner of Dotson Financial in Livonia, states the loan will then be divided into three parts: 1) for your home, 2) 50 percent down for the contractors and 3) the balance paid to the contractor once the repairs and improvements have been successfully completed. And yes, they do send an inspector to verify that the work is completed correctly. He continues to mention there are two types of 203K loans: streamlined and full. Discuss with your mortgage lender to determine which is best for you. Since our repairs were under 35,000, my wife and I chose the streamlined 203K.
For simplicity, below is an example how the numbers can work if you find the right property.
Purchase price of a home: $50,000
Repairs and improvements: $25,000
Total investment: $75,000
Value of home: $100,000
Let's say you invested $10,000 as a down payment and now have $25,000 in equity. Who gets that type of return in this down economy? And now you also live in a nice updated home and have a home with equity. This is a win-win situation.

Before you get involved in this program, however, you first must ensure that you can continuously afford to make the monthly payments. After all, many say that financing unaffordable housing is what got us in the recession in the first place.
There are risks and many other factors to take into consideration which cannot fit into this article, such as down payment, depreciation, real estate value trends, taxes and insurance. Most importantly: educate yourself. There are many instructional books that explain this relatively simple process. The ones that I've read and enjoyed are Robert Kiysoki's book "Guide to Investing" and "2 Years to a Million in Real Estate."
As mentioned in the earlier paragraph regarding successful real estate investing, you must have a strong team to help you be successful. This includes a mortgage company, CPA, lawyer, real estate agent and an insurance agent.
Good luck with this project and hope that you have the joys and sense of accomplishment in your real estate investment that I've experienced. Keep in mind the law of economics: Excess supply with low demand equals bargain prices. There were many millionaires made during the great depression who followed this principal.
Paul is a State of Michigan Licensed Builder. Paul serves as President and founding member of Nationally franchised HandyPro Handyman Service, servicing Washtenaw, Wayne and Oakland Counties. www.handypro.com. Listen to Paul every Saturday at 11 a.m. on "It's Your Home, Let's Talk About It" WAAM Talk 1600AM. Email questions or comments to kpaul@handypro.com.