Posted on
Fri, Dec 9, 2011 : 12:06 a.m.
Top five Christmas tools for the Do-It-Yourselfer
By Keith A. Paul
Editor's note: For more gift ideas for do-it-yourselfers, see Keith Paul's column from Dec. 31, 2010: The top 5 home improvement products Santa forgot to bring you this year.
Hi Keith,
My husband likes to complete "do it yourself" projects around the house, and he will be remodeling our basement during the winter, mostly by himself. Since shopping is one of the best ways for me to help him, and you are in the industry, I was hoping that you could help with a few suggestions for his Christmas present.
—Cindy B, Ann Arbor
Hi Cindy,

There is a reason I call the big box stores my toy stores. There are so many new tools and products on the market that I'd be glad to recommend. The products below are my 2011 favorites and the picks of our HandyPro craftsman. (I hope my wife, Deb, catches this week's column.)

Dremel SM20-2 120V Saw-Max Tool Kit. Versatile tool used for precise cutting for almost any type of cut in a remodeling project. Cuts wood, tile, brick etc. Price: approx $130.
Photo by: amazon.com
Ridgid R963 18-Volt X3 5-Piece Kit. This combo pack has all the toys for the do-it yourselfer, with a variety of cordless tools. The good news about these heavy-duty products is that they have a three-year limited warranty and lifetime service agreement with no additional charge. When you have to replace as many tools as I have, that is important. The price is approximately $500 for a new one or $400 for a reconditioned one.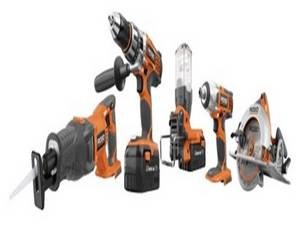 Photo by: amazon.com
Paslode Cordless Nailers. These heavy-duty cordless nailers can be purchased for finish work such as molding and trim installation or repair. The other Paslode products include framing nailers for building walls and hanging doors etc. The product benefit is that you do not need an air compressor and or a need for wires. Our company has completed projects in half the time with these convenient tools. Prices range from $250-400.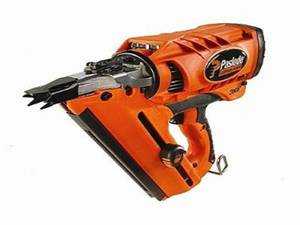 Photo by: amazon.com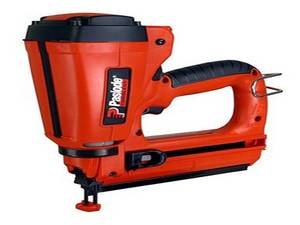 Photo by: amazon.com
Greenlee TK-30 Basic Electrical Kit. You will need to pull permits for your basement project and probably need a licensed electrical contractor. However, this is a must for any minor electrical work, if your husband is savvy about things electrical. Includes testing kits to ensure correct polarity, voltage detectors, battery tester. Price: approximately $30.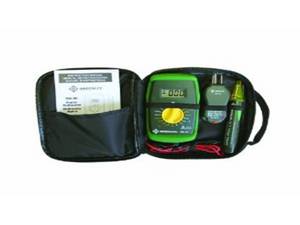 Photo by: amazon.com
Fein MultiMaster, Multi Max. This is one of my favorite tools because of the versatility. You can cut with carbide blades, rasp, trim and sand with this toy. I remember a minor bathroom remodeling project I completed a few years. I used the Multi Master to help with most of the work: cut holes for new electrical plug, cut off the extended part of toilet bolts, cut the trim in place while laying floor tile etc.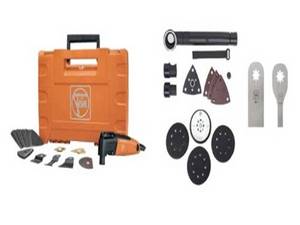 Photo by: amazon.com
If any of our readers have any tools they would recommend, please comment and share with Cindy.
Handyman tip: If you have old cordless tool batteries not working correctly, take them to Batteries Plus. According to Ken Beauchamp, store manager of Plymouth's Batteries Plus, they can rebuild old cordless tool batteries to make them last longer and more powerful.
I hope your new project goes smoothly, but I guarantee that any of these toys, I mean tools, will be a great addition to your husband's tool box. Happy Holidays from the Paul family to yours.
Paul is a State of Michigan Licensed Builder. Paul serves as president and founding member of Nationally franchised HandyPro Handyman Service, servicing Washtenaw, Wayne and Oakland Counties. www.handypro.com. Listen to Paul every Saturday at 11 a.m. on "It's Your Business, Make It Happen" WAAM Talk 1600AM. Email questions or comments to kpaul@handypro.com.