Posted on
Mon, Feb 1, 2010 : 9:39 a.m.
With markets down and money tight, are phased remodeling projects a good option?
By NARI of Southeast Michigan, a chapter of the National Association of the Remodeling Industry
Photo Courtesy of Meadowlark Builders
Residential remodels
are no longer those once-in-a-lifetime projects that keep homeowners dreaming years on end before they ever pick up a hammer. Instead, many homeowners are opting to do a series of remodels as their schedules, budgets and lifestyles evolve over time, according to the
National Association of the Remodeling Industry (NARI)
.
In fact, according to a recent Consumer Reports poll on home remodeling, 36% of homeowners who plan to remodel plan to do so in phases.
Serial remodels, or phased remodeling projects, can go over several months and even years. For example, homeowners might opt to start slow with a remodel to a powder room or closet and then tackle a larger project, such as the kitchen, master bath or home addition.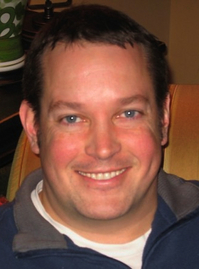 Doug Selby, Meadowlark Builders
"The key to phased remodeling is an effective master plan, says Doug Selby of
Meadowlark Builders
. "Spending the time and money up front to think through how you plan to live in your house over the next 10 or 20 years is important. Effective planning enables you to think through not only your current needs, but also future needs."
Dawn Zuber, of
Studio Z Architecture
agrees. "In a phased remodeling project, the homeowner should plan the entire project first, answering questions like: 'What do you want your home to be like in 10 years?' Without good planning, you can back yourself into a corner and end up undoing or redoing work unnecessarily. It's important to look at big picture goals and not immediate solutions."
These phased remodeling projects are part of a larger trend in American consciousness, which Trendwatching calls "Foreverism." It speaks to people's desire to continue conversations, relationships and projects over time. Technology is driving people's ability to find, follow, interact and collaborate forever with anyone and anything, and home improvement is just one of the areas benefiting from the trend.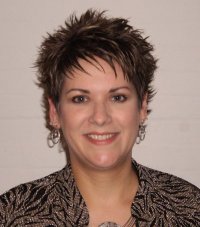 Dawn Zuber, Studio Z Architecture
"The first question to answer when a homeowner expresses interest in phased remodeling: is it even stageable?" says Larry Maciag, a designer with Meadowlark Builders. "Sometimes phased remodeling is not a good idea. In the long run, the homeowner may pay way more than they need to, and the inconvenience could be excessive. Sometimes it is better to wait, save your money and do the project all at once."
When it does make sense, phasing a remodeling project has a number of benefits. For homeowners who can't fund the entire project upfront, breaking elements of a major home remodel into stages can help extend costs over time and buy homeowners more time to save or find funding. Embarking on a series of smaller projects also keeps homeowners less stressed.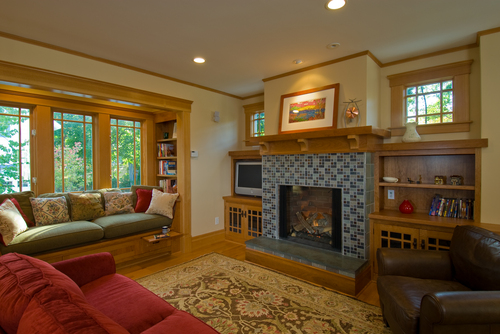 Photo by Studio Z Architecture and Steve Kuzma Photography
"One of my clients wanted to do the work in five phases so that it wouldn't cost too much at one time," says Zuber. "I prepared a set of drawings that show the house as they intend it to be in 10 years, when all the phases are complete. These drawings allowed them to make sure that none of the future work would involve tearing out or changing something we do now. It also allowed them to get distinct prices for each phase from a contractor. It is really important to include both the designer and contractor in the project planning."
Phased remodeling projects also should incorporate energy efficiency considerations. "Particular attention should be spent focusing on the utilities and mechanical systems," notes Selby. "Consider future energy costs too. In the next ten years, many homes will need retrofits to be energy efficient. Energy modeling can show the impact and the efficiencies of phased remodels."
For more information, email Doug Selby, Meadowlark Builders 734-332-1500, or Dawn Zuber, Studio Z Architecture, 734-394-9400.
Both firms are members of the National Association of the Remodeling Industry (NARI) of Southeast Michigan, a not-for-profit trade association committed exclusively to the service of the professional remodeling industry and its customers.