Posted on
Mon, Oct 29, 2012 : 11:31 a.m.
2008 vs. 2012: What's different?
By Wayne Baker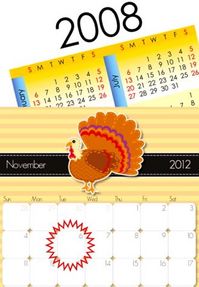 Editor's note: This post is part of a series by Dr. Baker on Our Values about core American values. This week Dr. Baker is discussing the past four years.
What's different for you since 2008? What's changed, for better or worse? In some ways, the country has changed a lot in just four years; in other ways, it hasn't. This week, right before Nov. 6t we'll compare America in 2008 with America now on the verge of the next election. How well do these comparisons reflect your personal experience?
Today, we'll look at key issues on voters' minds, drawing on an interesting compilation of facts provided by the Pew Research Center. Pew has culled its recent studies to highlight how America has changed (or not) since the last general election. (You can view their rather nifty presentation here.)
The top issue—no surprise here—is the economy. That was the top issue in 2008 when Obama took office. It's the top issue now. I've always expected that the economy would be the deciding issue in this campaign, far overshadowing other issues, like foreign policy, the subject of the last presidential debate. I reported on that issue just last week.
What has changed, Pew finds, is that Americans care less about other issues now than they did in 2008. For example, 77 percent in 2008 said energy was an important issue in their voting choices, but only 55 percent say so now. American voters also care less about terrorism and immigration now than before.
What do you think about the size of government? Today, a majority of voters (56 percent) say they prefer a smaller federal government and fewer services. Less than half (46 percent) felt the same way in 2008.
Is the economy the key issue for you?
Are you less concerned about terrorism and immigration?
Would you like a small federal government with fewer services?
Wayne Baker is a sociologist on the faculty of the University of Michigan Ross School of Business. Baker blogs daily at Our Values and can be reached at ourvaluesproject@gmail.com or on Facebook.