OUR VALUES
COLUMN:

American Bible: Which stories unite us?

Posted on Mon, Jun 11, 2012 : 10:13 a.m.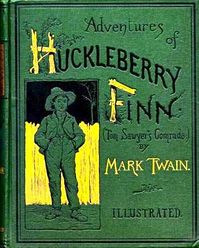 Editor's note: This post is part of a series by Dr. Baker on Our Values about core American values. This week Dr. Baker is discussing a new collection of the stories that define America, by noted author Stephen Prothero.
What unites Americans as a people despite all our differences? That's a recurring question over the years on OurValues.org.
From the beginning of the nation, the fact that America could hold together as a nation was a bafflement to many. As Thomas Paine wrote, "If there is a country in the world where concord, according to common calculation, would be least expected, it is America."
We are, for example, a religiously diverse people yet we don't have the religious strife that usually comes with religious diversity. Political scientists Robert Putnam and David Campbell call this "American Grace" in their book by the same title, which we've discussed on OurValues.org before.
Special series this week.
This week, across the sweep of ReadTheSpirit online magazine, we are reporting on an impressive new book that seeks to identify the stories that form the canon of America. It's The American Bible, How Our Words Unite, Divide, and Define a Nation, by Stephen Prothero. He uses "Bible" to mean a collection of secular works with the cultural weight of a collection of sacred texts. These are the stories that help us make sense of the nation — in all its varieties, vagaries, and contradictions — and to see and revisit that which unites us.
In coming weeks, you may see Prothero on TV talk shows. He might pop up on the Colbert Report or with Jon Stewart. Prothero's previous books on religion in America have been debated on Comedy Central news shows.
But, let me be clear: Prothero is a serious scholar and his book is worth discussion nationwide. He is a sociologist of religion and he organizes this new American Bible along the lines of the New and Old Testaments of the Christian Bible. The big difference here? Prothero's "books" are secular.
Today and all this week on OurValues: We will consider different sections from Prothero's provocative new collection. You also can read a more in-depth report on Prothero's book — including an excerpt from that book — elsewhere in ReadTheSpirit. Later this week, Prothero himself will stop by for an interview with ReadTheSpirit Editor David Crumm.
And you've got a very important role here: OurValues.org is where the discussion — the kind of vigorous-but-civil debate Prothero is hoping to see as a result of his book — will take place in our online magazine. Please, take a moment today to leave a comment and tell a friend about this series. Your viewpoint can make a difference in the national discussion.
Today, let's look at the three texts Prothero includes in "Chronicles."
Uncle Tom's Cabin by Harriet Beecher Stowe (1852) - By portraying slaves in a humane and sympathetic light, this book fueled the anti-slavery movement. When Stowe met Abraham Lincoln, reportedly he said, "Is this the little woman who made this Great War?"
The Adventures of Huckleberry Finn by Mark Twain (1884) - In its own way, this American classic is also an anti-slavery story. Twain's work is both heralded as the first true American novel and derided as racist.
Atlas Shrugged by Ayn Rand (1957) - Considered by many of its readers to be one of the most influential books in their lives, Rand's novel is a paean to individualism and liberty. These values continue to define American culture, as my surveys have shown.
Do you agree that there is such a thing as an American Bible of secular texts?
Are these the right books to include as "Chronicles" of American life?
What text would you add?
Dr. Wayne E. Baker is a sociologist on the faculty of the University of Michigan Ross School of Business. Baker blogs daily at Our Values and can be reached at ourvaluesproject@gmail.com or on Facebook.