Posted on
Sat, Nov 5, 2011 : 6:28 p.m.
Ann Arbor's Mark Creekmore focuses on 'story' of mental illness
By Kyle Poplin
"Society will be better off with people with mental illness participating in as many ways as they possibly can."
That's what Mark Creekmore believes.
Mark, 65, of Ann Arbor, holds a doctorate in sociology and social work from the University of Michigan. He's a busy man as a lecturer at U-M and as executive director of Community Service Systems Inc., a private, nonprofit agency that helps organizations develop ways to meet their missions. But he still finds time -- a lot of time, actually -- to volunteer.
He's on the board of the Washtenaw Community Health Organization, which funds mental health services in four counties. He's also on the board of the National Alliance on Mental Illness (NAMI) for Washtenaw County, chairs the policy committee of NAMI Michigan and is helping lead a NAMI project entitled "Telling Your Story."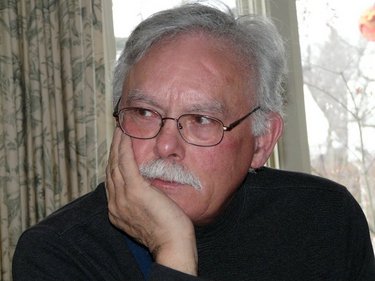 Courtesy photo
Through the project, which is designed to raise awareness and change perceptions, people who have lived with mental illness "share their story of navigating mental health systems and building personal support networks."
Mark is particularly concerned about people with mental illness in jails and prisons. He says at least 20 percent of all prisoners are seriously mentally ill, making the criminal justice system "the largest institutional provider of mental health services in the world."
It's expensive -- Michigan spends more on prisons than on higher education -- and can be deadly. One prominent example is the case of Timothy Souders, whose death due to dehydration in a Jackson, Mich., prison was featured on "60 Minutes."
Mark, who has served as an expert witness for prisoners in federal district court, declares unequivocally: "The Department of Corrections is not a responsive bureaucracy." He has been active in Crisis Intervention Teams, which bring "people with mental illness, their families and caregivers, mental health professionals and police together to develop strategies for de-escalating crises and avoiding unnecessary arrests and imprisonments."
Mark's goal is to keep as many mentally ill people out of prison as possible. That would relieve the prison overcrowding problem overnight, he maintains.
Before the late '70s and early '80s, people with developmental disabilities and mental illness were often institutionalized for life. Gradually those large state institutions were closed and small group homes were opened, as society embraced the idea of providing the least restrictive treatment possible. During part of that transition, Mark was executive vice president for Spectrum Human Services, which opened some of those group homes.
"Because people with mental illnesses and people with developmental disabilities both have chronic and profound disabilities, and despite the fact that many suffer from both developmental disabilities and mental illness, they are perceived differently and treated differently," Mark says.
Part of the reason is that people with mental illness have a hard time retaining the social support of friends and family.
Mark says many people with mental illness got "derailed" from previously successful lives. They can be successful again, he says, but only if society makes accommodations and finds ways to tap their talents.
Mark is interested in society's safety nets because he grew up in a time without them.
And he could have used one.
Both his parents were orphaned by age 16, and "they were scarred," Mark said. "I grew up in the aftermath of two people whose childhood had been squandered." Neither his father, an electrical engineer, nor his mother, a public school Latin teacher, were social people.
In fact, they lived on six acres outside Oklahoma City in a home Mark's father designed, "creating their own reality" where they were involved in as few "social institutions" as possible, Mark said.
He was taught to be private: "I was told never to talk about what happens at home, at school. … I thought there's got to be a better way. That's why I'm in social work."
He left Oklahoma to attend Williams College in Massachusetts, majoring in political science, before he attended graduate school at U-M.
After earning his Ph.D. he took a job for two years managing the Ann Arbor Cooperative Society, a venture where consumers combined their buying power. That led to Spectrum and, in 1990, he founded Community Service Systems Inc. and began teaching at U-M in the School of Social Work and the Department of Psychology.
He believes the U.S. is now at another unique moment in time, much like the transition away from institutionalization. This time, it's related to health insurance. "The people who really need medical insurance can't afford it," he said. "We're spending too much for too little care. We need to get a handle on it … realize there's no easy solution."
In his effort to get people to stop fearing mental illness, Mark tells people to take stock of how it has affected their family -- almost everyone can come up with examples. He encourages Ann Arborites to talk to the homeless people selling newspapers on the street corner and volunteer with local agencies. And he urges everyone to invite a NAMI spokesperson to their social group or civic club.
People with mental illness won't go away, Mark says.
"They want and deserve independence, and want to be valued in the community."
Kyle Poplin is publisher of The Ann magazine, which is inserted monthly in various print editions of AnnArbor.com. He's also searching, through this column, for the most interesting person in Ann Arbor. If you have anyone in mind, email your idea to theannmag@gmail.com.