Posted on
Mon, Mar 11, 2013 : 6 a.m.
Asia & U.S.: Afraid of North Korea? Or maybe Asian Dust?
By Wayne Baker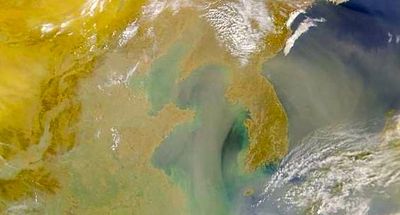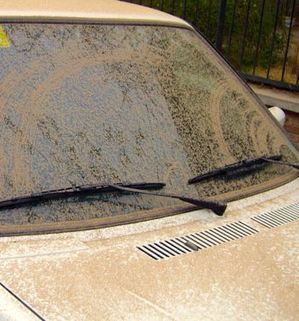 Editor's note: This post is part of a series by Dr. Baker on Our Values about core American values. This week Dr. Baker is discussing Asia and the United States.
Are you worried?
I just returned from a trip to China, Korea, and Japan. At that time, the United Nations was deliberating new sanctions against North Korea in response to its third nuclear test on Feb. 12 — about a week before I arrived in the region. Later, Pyongyang declared an end to the 1953 armistice with South Korea and asserted its right to make a "preemptive nuclear attack" against the United States.
Given these events, I wanted to learn if South Koreans were more worried than usual. North Korea makes bellicose statements on an almost-daily basis, and South Koreans seem to have become inured to them. But recent events brought threats to a new level. Some South Koreans are worried, but I was surprised to learn that some are not. I heard more concerns about the imminent arrival of Asian Dust.
Also called Chinese Dust or Yellow Wind (because of the dust's amber hue), this is a gigantic seasonal sandstorm originating in China and traveling east over the Korean peninsula and Japan. The dust clouds contain large quantities of industrial pollutants, making them a real threat to public health. These pollutants have even reached the western United States.
Polls show real fears:
Most Americans aren't worried about Asian Dust at this point. But, we are afraid of North Korea. More than eight of 10 Americans (83 percent) say that the development of nuclear weapons by North Korea is a critical threat, according to a Gallup poll last month.
The same percentage say the development of nuclear weapons by Iran is a critical threat, placing worries about these two nations at the top of the list provided by Gallup. Democrats and Republicans are equally worried about North Korea's nuclear capability, but more Republicans (91 percent) than Democrats (79 percent) are worried about Iran's capability. Young Americans tend to be less concerned, compared to their older counterparts.
Note that Gallup's survey was conducted just before the Feb. 12 nuclear test, and therefore before Korea's announcement of its right to attack the United States and the United Nations' new sanctions. The percentage of concerned Americans is certainly higher now than it was in the poll.
Hollywood provides the movie version:
Hollywood loves to package fear, and the North Koreans apparently seem like ideal film foes. The 2012 thriller "Red Dawn" was just released on DVD and Blu-ray last week, so millions of Americans are watching it right now. It's a remake of a 1984 Cold War-era film in which Russians invaded our shores along with some Cubans and Nicaraguans.
This time around? Hollywood has North Koreans invading our homeland. This 2012 film actually began production with Chinese as the invaders, but details of the script leaked to Asia and drew harsh criticism from official Chinese media. The problem wasn't a fear of thumbs-down movie reviews. Rather, the MGM-related distribution partners didn't want to risk a Chinese box office ban. Apparently, no one in Hollywood worries about selling tickets to North Koreans.
What's your impression of Korea, North and South?
Have you seen Red Dawn? Or heard of Yellow Wind?
Are you afraid of Korean military power? Or Asian Dust?
Special Thanks to guest authors Terry Gallagher for his series on friendship and on Catholicism, and Duncan Newcomer for his series on Lincoln. If you haven't read their series, I recommend them to you!
Wayne Baker is a sociologist on the faculty of the University of Michigan Ross School of Business. Baker blogs daily at Our Values and can be reached at ourvaluesproject@gmail.com or on Facebook.