Posted on
Fri, Mar 15, 2013 : 10:27 a.m.
Asia & U.S.: Will economic growth spur democracy?
By Wayne Baker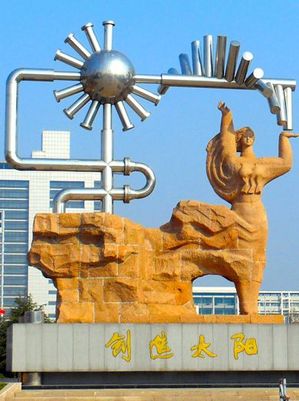 Editor's note: This post is part of a series by Dr. Baker on Our Values about core American values. This week Dr. Baker is discussing Asia and the United States.
Many Americans are worried about China's economic might, but should we be? Could economic growth result in a more democratic China?
All week we've turned out sights to some of the issues involving Asia and the United States. This includes North Korean threats and Asian Dust, Chinese cyber warfare, fact and fiction about the Great Wall, and how the majority of Americans view China as a competitor, rather than friend or foe. Today, we consider what economic development might mean for political development.
China's political structure is complicated. Officially, it is a socialist-communist society, with power centralized in a single party. Many freedoms central to American society are absent or severely limited, such as freedom of the press, assembly, and religion. At the same, market reforms have loosened centralized economic control, and there have been some democratic elections at the local level.
Do experts think that China will become more democratic as a result of economic growth? The Pew Research Center posed this question to five groups of foreign policy experts: those in government, retired military, business, academic and the news media. Majorities of each group say yes, economic growth will spur more democracy in China.
Evidence of the causal relationship between economic development and democracy is controversial and mixed. Many different factors come in to play. But political scientists Ronald Inglehart and Christian Welzel argue that, indeed, economic growth will foster the democratization of China.
Writing in Foreign Affairs, they say: "Beneath China's seemingly monolithic political structure, the social infrastructure of democratization is emerging, and it has progress further than most observers realize." One reason is that economic development results in rising levels of education and rising needs for a work force that can think independently, take initiative, and use critical judgment. For these and other reasons, there will be increased pressure for political liberalization.
Do you think China's economic growth will spur democracy?
Do you buy Inglehart and Welzel's argument?
Wayne Baker is a sociologist on the faculty of the University of Michigan Ross School of Business. Baker blogs daily at Our Values and can be reached at ourvaluesproject@gmail.com or on Facebook.