Posted on
Wed, Feb 20, 2013 : 10:13 a.m.
Catholic changes: Are Catholics really congregationalists?
By Wayne Baker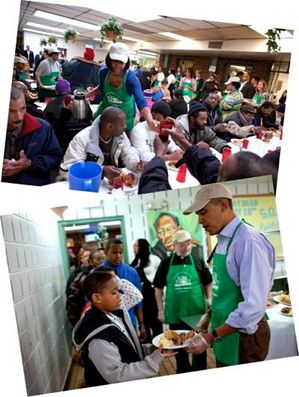 From Dr. Wayne Baker: While I am away, please welcome back regular guest columnist Terry Gallagher, whose past series range from Ayn Rand and James Joyce to baseball and aging. This week, Terry tackles the papal transition. Here's Terry …
One reaction to Pope Benedict XVI's "renunciation" of the papacy last week has been a recitation of the great sins perpetrated by the Catholic church and its hierarchy, both in recent years and over the millennia.
No question about it, the Catholic church is guilty of many wrongs, and some of its leaders will have a lot to answer for at the Pearly Gates.
So the question you have to ask: Why would anyone stay? Why is anyone still Catholic?
One answer might be found in the local parish. In America, it's been pretty well documented that most people don't trust Congress, but like their own representative. And there are a lot of good reasons for that. Maybe there's a parallel among Catholics, who may have given up on the hierarchy, but haven't given up on their faith.
In a very helpful guide to the papal transition published by America, the Jesuits' weekly magazine, the editors explained why Benedict's resignation might not be such an earth-shaking event. "The life of the church, which is lived mostly at the parish level, continues," they wrote. "Mass is celebrated and the sacraments are received."
A good friend of mine, a lifelong Catholic and scholar of the church and its history, might be typical. After learning of some new abomination committed by another bishop in yet another place, my friend now describes himself as a "congregationalist," meaning he still belongs to his parish, but not to the church anymore.
So is that where Catholics belong?
Whether you're Catholic or not, what local communities define your life?
Originally published at OurValues.org.
Wayne Baker is a sociologist on the faculty of the University of Michigan Ross School of Business. Baker blogs daily at Our Values and can be reached at ourvaluesproject@gmail.com or on Facebook.